News
Stay informed about the latest enterprise technology news and product updates.
VKernel Capacity Bottleneck Analyzer for ESX virtualization available
Portsmouth, NH-based VKernel announced availability of its Capacity Bottleneck Analyzer Virtual Appliance, which allows system administrators to see capacity issues in VMware ESX Server-based environments so they can make necessary changes for optimum performance.

Download this free guide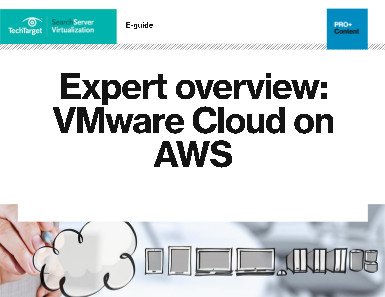 PDF: Experts examine VMware Cloud on AWS partnership
The AWS and VMware partnership is certainly an interesting one, with big changes possibly taking place in both the VM and public cloud markets. Get our experts' first take here.
By submitting your personal information, you agree that TechTarget and its partners may contact you regarding relevant content, products and special offers.
You also agree that your personal information may be transferred and processed in the United States, and that you have read and agree to the Terms of Use and the Privacy Policy.
Network bottlenecks are issues in virtual environments due to increased capacity from virtual machines. A number of networking vendors have developed network products specifically for virtual environments to alleviate these issues.
A newer vendor called Altor Networks Inc. introduced a Virtual Network Security Analyzer last month that also lets IT view what is happening in virtual environment.
VKernel's software monitors CPU, memory and storage utilization trends in VMware ESX environments across hosts, clusters and resource pools. The virtual appliance gives users a single-screen management dashboard that displays all of the details on capacity to help plan for new hosts, clusters and resource pools. Users can also receive alerts via email and SNMP.
The VKernel Capacity Bottleneck Analyzer Virtual Appliance is currently available with pricing starting at $199 per CPU socket.