News
Stay informed about the latest enterprise technology news and product updates.
VMware acquires Mozy from EMC
VMware acquired Mozy, the hosted backup service, from its parent company EMC today.
At first glance, VMware's Mozy acquisition seems like another one of its cloud pick-ups — see: SpringSource, Zimbra, etc. — that won't do much for virtualization customers. But Mozy may bring some new capabilities to VMware's core business after all. From VMware CTO Stephen Herrod's announcement:

Download this free guide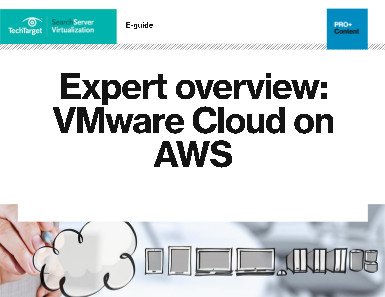 PDF: Experts examine VMware Cloud on AWS partnership
The AWS and VMware partnership is certainly an interesting one, with big changes possibly taking place in both the VM and public cloud markets. Get our experts' first take here.
By submitting your personal information, you agree that TechTarget and its partners may contact you regarding relevant content, products and special offers.
You also agree that your personal information may be transferred and processed in the United States, and that you have read and agree to the Terms of Use and the Privacy Policy.
I'm also excited about some of the core data-handling technologies developed by the Mozy team. The Mozy future roadmap is going to excite consumers and businesses alike, and we also see the opportunity to leverage Mozy's data compression, synchronization, client integration, and analytic tools to extend several existing and not-yet-announced VMware products.
On the cloud computing side, the Mozy acquisition will do a lot for VMware, if for nothing other than Mozy's infrastructure; the service's data centers store more than 70 petabytes, or 70 million gigabytes. And although Mozy is a popular consumer service, it does boast 70,000 business customers.
Because EMC owns VMware, you might think this move doesn't make a ton of sense. The companies work very closely together these days, you might ask, so why does it matter who owns what? But they are clearly trying to position VMware as the cloud infrastructure and management company. Last year's Ionix acquisition showed it, and this Mozy acquisition only reinforces this strategy.