oVirt
The free virtualization management Web application community project, oVirt, was started by Red Hat Inc.
Looking for something else?
TECHNOLOGIES
oVirt is a project started by Red Hat Inc. to develop and promote oVirt, an open source datacenter virtualization platform.
Download: IT Acronyms - A Quick Reference Guide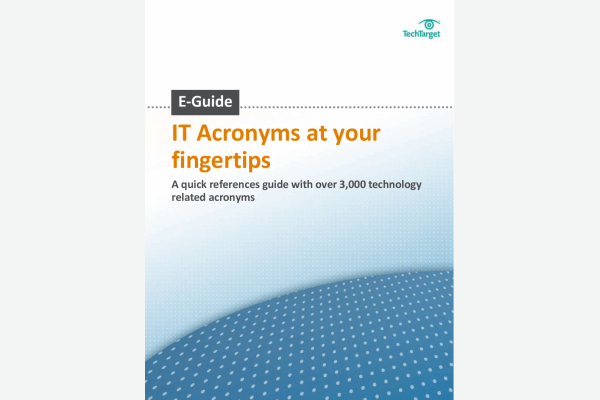 Download this free quick reference guide with over 3,000 IT acronyms; including a special section of the top 15 acronyms you need to know today.
oVirt,which offers large-scale, centralized management for server and desktop virtualization, was designed as an open-source alternative to VMware vCenter/vSphere. OVirt version 3.1 was released in August 2012 and features live snapshots, network adapter hot plugging, and support for accessing externally-hosted logical unit numbers (LUNs) from virtual machines (VMs).
oVirt is built upon Red Hat Enterprise Virtualization management (RHEV-M) code, the kernel-based virtual machine (KVM) hypervisor, the oVirt node for running VMs and virtualization tools such as libvirt and v2v. It can use locally attached storage, Network File System (NFS), iSCSI or Fibre Channel interfaces to communicate with host servers.
Continue Reading About oVirt
Dig Deeper on Open source virtualization
PRO+
Content
Find more PRO+ content and other member only offers, here.