paravirtualization
Paravirtualization is an enhancement of virtualization technology in which a guest OS is recompiled prior to installation inside a virtual machine... (Continued)
Looking for something else?
TECHNOLOGIES
Paravirtualization is an enhancement of virtualization technology in which a guest OS is recompiled prior to installation inside a virtual machine. Paravirtualization allows for an interface to the virtual machine that can differ somewhat from that of the underlying hardware. This capacity minimizes overhead and optimizes system performance by supporting the use of virtual machines that would be underutilized in conventional or full virtualization.
Download: IT Acronyms - A Quick Reference Guide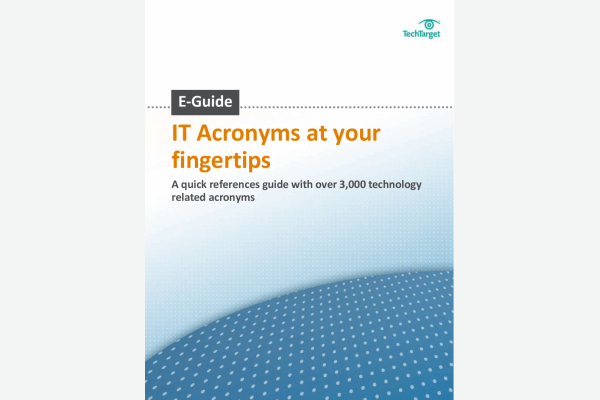 Download this free quick reference guide with over 3,000 IT acronyms; including a special section of the top 15 acronyms you need to know today.
By submitting your personal information, you agree to receive emails regarding relevant products and special offers from TechTarget and its partners. You also agree that your personal information may be transferred and processed in the United States, and that you have read and agree to the Terms of Use and the Privacy Policy.

The main limitation of paravirtualization is the fact that the guest OS must be tailored specifically to run on top of the virtual machine monitor (VMM), the host program that allows a single computer to support multiple, identical execution environments. However, paravirtualization eliminates the need for the virtual machine to trap privileged instructions. Trapping, a means of handling unexpected or unallowable conditions, can be time-consuming and can adversely impact performance in systems that employ full virtualization.
Paravirtualization is an expansion of a technology that has existed for years in the IBM OS known as VM. Xen, an open-source software project, incorporates paravirtualization.
Continue Reading About paravirtualization
PRO+
Content
Find more PRO+ content and other member only offers, here.