Definition
root partition
What is root partition?
A root partition is the isolated area in a Microsoft Hyper-V environment where the hypervisor runs. The root partition is the first one created; it starts the hypervisor and can access devices and memory directly.

Download this free guide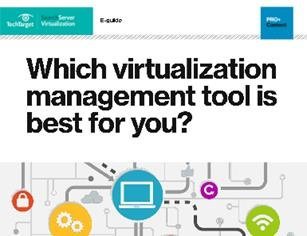 VMware vs. Microsoft vs. Citrix
Download now to compare the top ten virtualization management tool providers including VMware, Microsoft, and Citrix, and see what improvements your organization could make with a virtualization management tool.
By submitting your personal information, you agree that TechTarget and its partners may contact you regarding relevant content, products and special offers.
You also agree that your personal information may be transferred and processed in the United States, and that you have read and agree to the Terms of Use and the Privacy Policy.
In Hyper-V, there are three possible types of partitions: the root partition, the parent partition and the child partition. (In Microsoft Hyper-V version 1.0, however, the root and parent partitions are a single entity, so the terms are interchangeable in that context.) Each partition has its own memory and processor resources as well as policies on device use.
After the root partition starts the hypervisor, the parent partition requests creation of child partitions. The child partitions are where virtualized operating systems (Guest OS) and applications run. There can only be a single parent partition but the number of child partitions is only limited by the available resources.
Dig Deeper on Microsoft Hyper-V and Virtual Server
PRO+
Content
Find more PRO+ content and other member only offers, here.