systems management
Systems management is the management of the information technology systems in an enterprise. This includes gathering requirements, purchasing equipment and software, distributing it to where it is to be used, configuring it, maintaining it with enhancement and service updates, setting up problem-handling processes, and determining whether objectives are being met. (Continued....)
Looking for something else?
TECHNOLOGIES
Systems management is the management of the information technology systems in an enterprise. This includes gathering requirements, purchasing equipment and software, distributing it to where it is to be used, configuring it, maintaining it with enhancement and service updates, setting up problem-handling processes, and determining whether objectives are being met. Systems management is usually under the overall responsibility of an enterprise's Chief Information Officer (CIO). The department that performs systems management is sometimes known as management information systems (MIS) or simply information systems (IS).
IT Acronyms - A Quick Reference Guide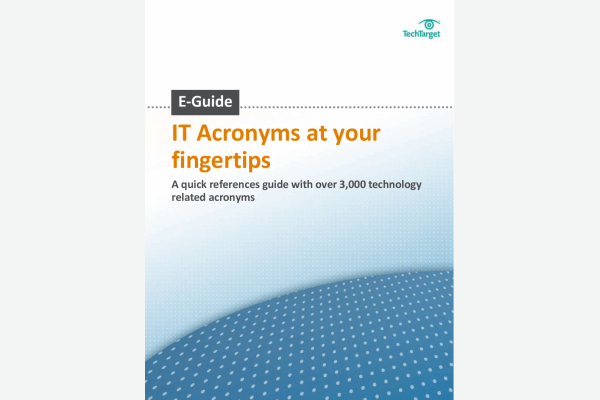 Download this free quick reference guide with over 3,000 IT acronyms; including a special section of the top 15 acronyms you need to know today.
By submitting your personal information, you agree to receive emails regarding relevant products and special offers from TechTarget and its partners. You also agree that your personal information may be transferred and processed in the United States, and that you have read and agree to the Terms of Use and the Privacy Policy.

Network management and database management can be viewed as part of systems management or they may be viewed as co-equal parts of a total information system.
Trends and issues in systems management include:
The total cost of ownership, which emphasizes that updating and servicing equipment is likely to be a major cost
The right balance of resources and control between centrally-managed and network-distributed systems
The outsourcing of all or part of information systems and systems management
Tactical versus strategic purchasing decisions
The choices between proprietary, compatible, and Open Source software
Exploitation of the Internet and Web interfaces
Graphical user interfaces for controlling the information system
Security management, including security for mobile device users
Continue Reading About systems management
Dig Deeper on Improving server management with virtualization