Essential Guide
The VMware infrastructure monitoring encyclopedia
A comprehensive collection of articles, videos and more, hand-picked by our editors
virtual machine monitor (VMM)
A virtual machine monitor (VMM) is a host program that allows a single computer to support multiple, identical execution environments... (Continued)
FROM THE ESSENTIAL GUIDE:
A virtual machine monitor (VMM) is a host program that allows a single computer to support multiple, identical execution environments. All the users see their systems as self-contained computers isolated from other users, even though every user is served by the same machine. In this context, a virtual machine is an operating system (OS) that is managed by an underlying control program. For example, IBM's VM/ESA can control multiple virtual machines on an IBM S/390 system.
Download: IT Acronyms - A Quick Reference Guide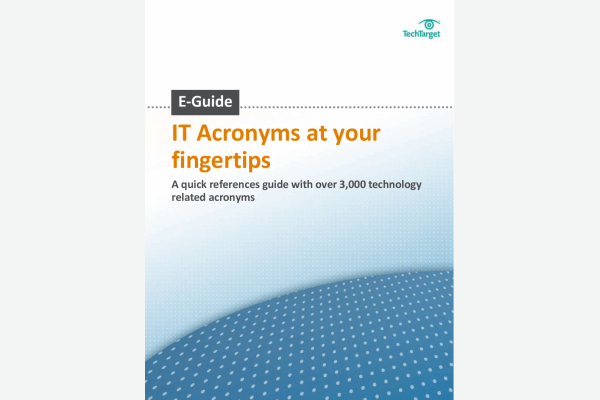 Download this free quick reference guide with over 3,000 IT acronyms; including a special section of the top 15 acronyms you need to know today.
By submitting your personal information, you agree to receive emails regarding relevant products and special offers from TechTarget and its partners. You also agree that your personal information may be transferred and processed in the United States, and that you have read and agree to the Terms of Use and the Privacy Policy.

In Microsoft Virtual Server 2005, Virtual Machine Monitor is the proprietary name for a kernel-mode driver that functions as a firewall between the host OS and the virtual machines. It can prevent any single program, running in one of the virtual machines, from overusing the resources of the host OS.
Continue Reading About virtual machine monitor (VMM)
PRO+
Content
Find more PRO+ content and other member only offers, here.