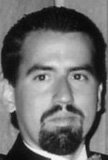 Eric Siebert
 

Ask Eric Siebert a question at IT Knowledge Exchange.

Eric Siebert is a 25-year IT veteran with experience in programming, networking, telecom and systems administration. He is a guru-status moderator on the VMware community VMTN forum and maintains VMware-land.com, a VI3 information site.

Do you have a question for our experts?