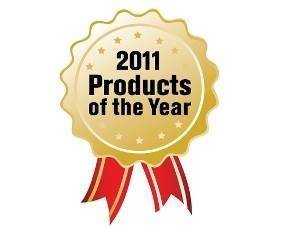 Server virtualization cemented its status as a mature data center technology in 2011. Adoption continued to grow, and some organizations even deployed multiple hypervisors. This proliferation has created new opportunities for vendors to expand upon the benefits and functionality of server virtualization platforms.
As a result, the marketplace for additional tools and services is becoming crowded. The winners of SearchServerVirtualization.com's 2011 Products of the Year awards are products that stood apart from the pack and provided exceptional benefits for IT shops of all sizes.
The awards span five areas of virtualization technology:
virtualization management;
hardware for virtualization;
backup and storage;
virtualization security; and
desktop virtualization.
Winners were selected from a pool of products that were announced and shipped after Nov. 1, 2010 and before Nov. 1, 2011. Nominations were submitted by vendors and users, then evaluated by a panel of independent judges who granted awards based on the following criteria:
ease of integration into existing environments;
functionality;
innovation;
manageability;
performance; and
value.
Congratulations to all the winners of SearchServerVirtualization.com's 2011 Products of the Year awards.
Virtualization management
Virtualization management tools have gone through many changes in the past year, and they will continue to evolve as cloud management and cross-platform tools join the market.
View the winners in the virtualization management category.
Hardware for virtualization
Many IT shops in the process of virtualizing find it's best to use hardware that is specifically designed for a virtual infrastructure. The right hardware can improve server consolidation, migrations, availability and more.
View the winners in the hardware for virtualization category.
Backup and storage
Solid backup and storage tools are becoming even more important as administrators virtualize more mission-critical workloads. These products assist with disaster recovery and improve data recovery times.
View the winners in the backup and storage category.
Virtualization security
Security in a virtual infrastructure is a whole new ballgame, because administrators have to protect the hypervisor, host servers and the virtual machines. Admins need to find the best methods to secure mission-critical workloads and plan for potential attacks.
View the winners in the virtualization security category.
Desktop virtualization
Application delivery is changing, and more organizations are turning to virtual desktop infrastructure to deliver applications to remote clients.
View the winners in the desktop virtualization category.