News
Stay informed about the latest enterprise technology news and product updates.
Dell, HP to resell Oracle VM. Yes, really.
Vendor lock-in is a big concern in the server virtualization market, especially as more vendors come out with converged infrastructure and virtualization-ready appliances.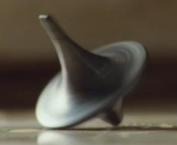 Vendor lock-in is also a big concern when you're talking about Oracle, especially now that it owns Sun and has plans to build its own Oracle VM machine.
But it turns out that even Oracle recognizes the importance of customer choice when it comes to virtualization. In a somewhat surprising bit of news today, hardware rivals Dell and Hewlett-Packard have certified Oracle VM, Oracle Enterprise Linux and Solaris and will sell those systems on their x86 servers.
With this news, the server virtualization market is getting about as complicated as the plot of "Inception." Are Dell and HP REALLY reselling Oracle VM, or is it all in my mind?
Try to follow along: Oracle, HP and Cisco are all pushing converged infrastructure and virtualization-ready appliances. Oracle is the only one that has its own hypervisor and its own hardware, but the company still partners with HP and Dell, two of its major hardware competitors. HP has virtualization partnerships in place with both VMware and Microsoft, who don't exactly get along. And Cisco's focus is on its Unified Computing System and Virtual Computing Environment coalition with VMware and EMC. (And that's not to mention the Microsoft-Citrix relationship, or the various partnerships that Red Hat and Novell have.)
Such tangled webs have always existed in IT, but they're getting more tangled than ever before, and today's news is one of the best examples yet.
Market dynamics aside, these Dell and HP deals are good for Oracle. Oracle VM has a tiny market share, so anything that makes it easier for customers to buy and deploy will help …
… unless this is all just a dream. Where's my totem?