News
Stay informed about the latest enterprise technology news and product updates.
Microsoft, Citrix join VMware on 'magic' mountain
VMware still rules, but the top of the virtualization mountain is getting crowded.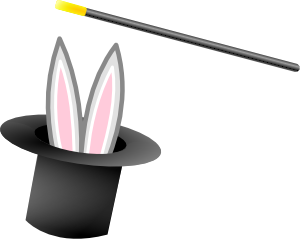 Gartner has added Microsoft and Citrix to the leaders section of its server virtualization Magic Quadrant, recognizing the growth of Hyper-V and XenServer over the past year.
"Microsoft has increased its market share (especially among midmarket customers new to virtualization), and Citrix is leveraging its desktop virtualization strengths and its free XenServer offering to expand its server virtualization share," Gartner analysts wrote.
To produce the Magic Quadrant, Gartner evaluates vendors on their products and services, overall viability, sales and marketing execution and more. VMware ranked the highest, with the most complete vision and best execution of that vision, but Microsoft and Citrix both scored high enough to make the leaders quadrant. Microsoft beat Citrix on "ability to execute," and Citrix beat Microsoft on "completeness of vision."
Gartner attributed Microsoft's growth to Hyper-V's success "among midmarket customers new to virtualization, where it is winning at least 30% of the time." The firm cited Hyper-V's low price and new features, such as Dynamic Memory, as drivers of this growth.
"At the hypervisor and basic administration level, Microsoft has closed most of its technology gaps with market leader VMware (which tends to have an advantage with higher-level management and automation tools)," the analysts wrote.
Gartner identified Citrix as the third-place vendor in terms of market share, attributing its growth to its popularity in the desktop virtualization market, plus the free edition of XenServer. But the analysts questioned Citrix's friendly relationship with Microsoft and its effect on XenServer.
"Citrix's go-to-market strategy regarding how it competes with/complements Microsoft remains confusing for many customers and channel partners," they wrote.
VMware and others have tried to argue that free virtualization will actually cost you more money in the long run, but this Gartner report indicates that the free Microsoft and Citrix offerings are in fact striking a chord with certain customers.
The "VMware costs way too much" seed that Microsoft planted three years ago in Las Vegas has finally taken root. And with VMworld returning to Sin City this summer — and a new version of vSphere due before then — it would behoove VMware to finally address this issue.