News
Stay informed about the latest enterprise technology news and product updates.
Microsoft TechEd 2011 reporter's notebook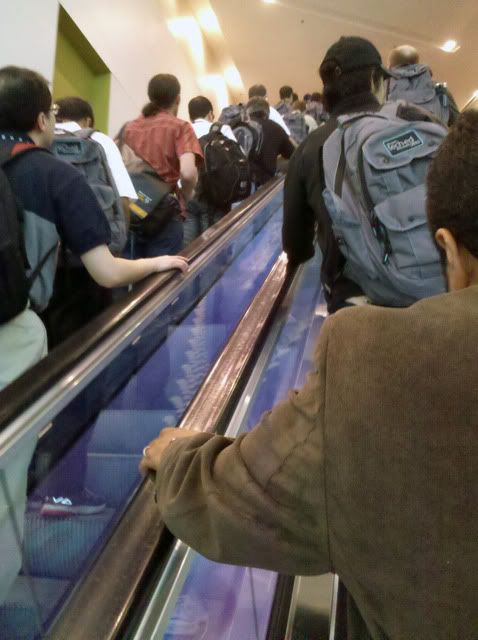 ATLANTA — Thoughts collected while going up and down seven or eight escalators to get from one TechEd session to another…
VMM 2012: The beginning of the end for Virtual Server?
According to various reports around the blog- and Twittersphere from Microsoft users and partners, System Center Virtual Machine Manager (SCVMM) 2012 will not support Microsoft's Virtual Server 2005 R2 as a virtual machine host. This has users wondering if the release of SCVMM 2012 will represent the beginning of the end for Microsoft's original hypervisor technology.
More items from the Hyper-V wish list
Users at TechEd explored Dynamic Memory and storage integration for Hyper-V, but there were also some miscellaneous items on their wish lists:
"Bare metal provisioning will be nice to see in VMM 2012," said Nathan Lasnoski, a Microsoft MVP who does field deployments of Hyper-V for clients as a systems integrator. "Right now we've developed an efficient pattern for doing deployments, but it will be much easier just to spin up a Hyper-V host through software."

Joseph Henrich, assistant vice president of technology for a community bank in the Midwest, also said he'd like to see more consistency between various Microsoft virtualization management tools. For example, he said, deleting a VM in Hyper-V Manager will only delete information about that machine, not the VHD where it lives. This is a different story when it comes to SCVMM, which deletes the VHD completely, Henrich said.
Janssen Jones, associate director of IT infrastructure at Indiana University, said he'd like to see more reporting included with Hyper-V, rather than having to rely on third-party tools. "Third-party tools tend to come in behind [new features] and be expensive," he said.
Microsoft adds to Linux guest support
Hyper-V will now support another flavor of Linux guest: CentOS. The Linux distribution competes with Red Hat Enterprise Linux (RHEL), which has a kernel-based virtual machine (KVM) hypervisor that competes with Hyper-V.
Vendors tout support for Hyper-V
Vision Solutions' Double-Take replication software is sporting new Hyper-V-friendly features, including host-level support for protecting and managing VMware VMs, support for Microsoft Hyper-V cluster protection and real-time replication for Microsoft Exchange 2010 Database Availability Group installations.
DataCore Software announced that cloud services provider AcXess is among customers using its SANsymphony-V storage virtualization software with Hyper-V.
KEMP Technologies unveiled its Virtual LoadMaster Exchange for Microsoft Hyper-V. The new virtual appliance application delivery controller (ADC) is designed for Microsoft Exchange 2010 running on Hyper-V.