News
Stay informed about the latest enterprise technology news and product updates.
Oracle-Sun: A threat to VMware?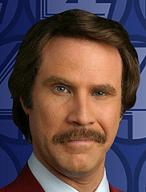 You may have heard this morning that Oracle acquired Sun Microsystems. Like Ron Burgundy, it's kind of a big deal.
Most of the early reaction to the news has focused on the fallout in the database market. Oracle, the market leader, now owns the biggest thorn in its side, Sun's open source MySQL.
But the real legacy of the Oracle-Sun acquisition could be its effect on the virtualization market — particularly on VMware.
"Oracle now has the ability to compete head-to-head with VMware, Citrix, Red Hat, and Microsoft for virtualizaton supremacy," writes blogger Floyd Strimling. "They now own Sun's xVM products and solutions that are cutting-edge."
Oracle's past attempts at getting into virtualization — namely its Oracle VM hypervisor — have failed to make much of a splash. But you could tell over the past month or so that Larry Ellison had something up his silk-shirted, gold-cufflinked sleeve.
First there was word that Oracle had its eyes on acquiring VIrtual Iron. (Wonder where that stands now?) Then Oracle launched its own virtualization blog, which regularly takes shots at VMware. Now it's all coming into place.
"Oracle now has physical hardware [and] a real OS for their virtual story," analyst Greg Schulz writes on Twitter. "Ironic, virtual servers still need physical servers."
This acquisition is the latest example of consolidation, as more vendors look to become one-stop shops for their business customers, according to Illuminata analyst Gordon Haff. He writes on CNET that "the system vendor landscape is being reconstituted into big, highly integrated companies that can do it all."
When you look at that trend from a virtualization standpoint, VMware and Cisco stick out with the Virtual Data Center Operating System and Unified Computing System, respectively. VMware knows the virtualization software business better than anyone else, but it typically relies on OEMs to meet customers' hardware needs. Cisco has the infrastructure down pat, but its virtualization expertise just doesn't match up as of yet.
Clearly there is room for a vendor that has both a hardware play and a software play. With this Sun acquisition, could Oracle now be that vendor?
"With this acquisition Oracle gets the entire Sun virtualization portfolio, and its entire computing stack (servers, storage, hypervisor, operating system, management layer, connection broker, etc.)," writes Alessandro Perilli. "If Oracle plays well its cards here in a couple of years it may become a dangerous competitor for VMware."