News
Stay informed about the latest enterprise technology news and product updates.
The Xengine Keeps on Chugging Along
Just a few days after my last post about Virtual Iron and their wheeling-and-dealing, they sign an OEM agreement with Dell. This little train is starting to sound more and more like a serious contender to the Triad of Virtualization – VMware, Microsoft, and Citrix, with their bargain-basement prices attracting the big OEM deals from the Triad of Server Hardware – IBM, Dell, and HP. Perhaps I'm wrong about them playing in the small sandbox for a while to come – I really expect to see a big bump in their sales numbers, maybe even an IPO someday. While their CEO says they have no intention of direct competition in the Fortune 500 space, the SME space is wide open. Taking on that small-to-midsize enterprise market can mean big bucks, just as much, if not more, thant the F500 if they can get enough market share. The way to do it – OEM deals. Putting their prices in their with VMware's prices on a web-based server configuration tool is sure to make any manager pause and think.

Download this free guide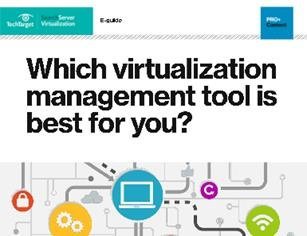 VMware vs. Microsoft vs. Citrix
Download now to compare the top ten virtualization management tool providers including VMware, Microsoft, and Citrix, and see what improvements your organization could make with a virtualization management tool.