News
Stay informed about the latest enterprise technology news and product updates.
VMware Forum 2012: In case you missed it
VMware Forum 2012, a traveling conference for VMware customers and partners, stopped in Boston this week. If you weren't able to attend, here's a look at what you missed: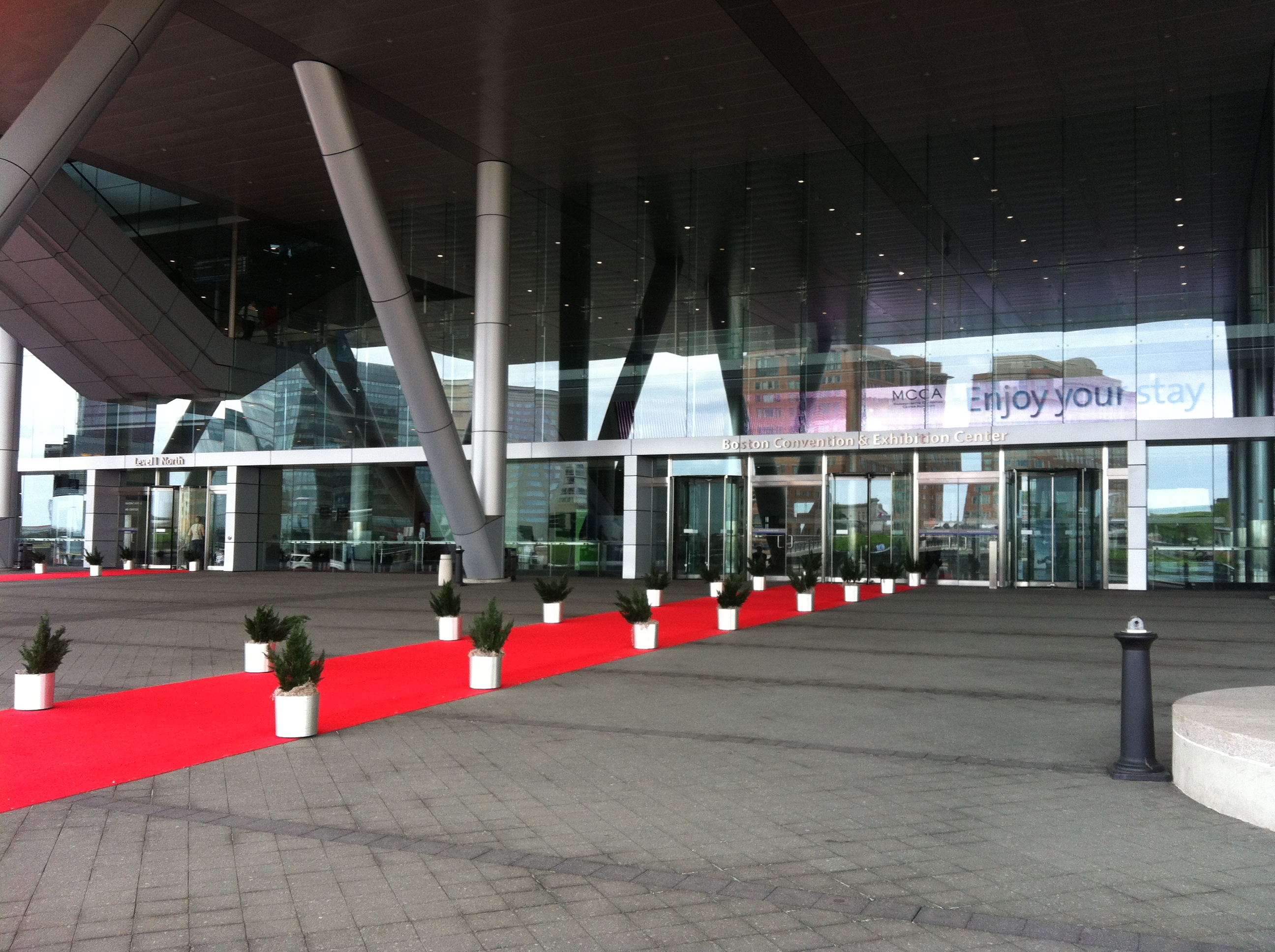 VMware rolled out the red carpet for attendees at the Boston Convention and Exhibition Center, which vaguely resembles an airplane hangar.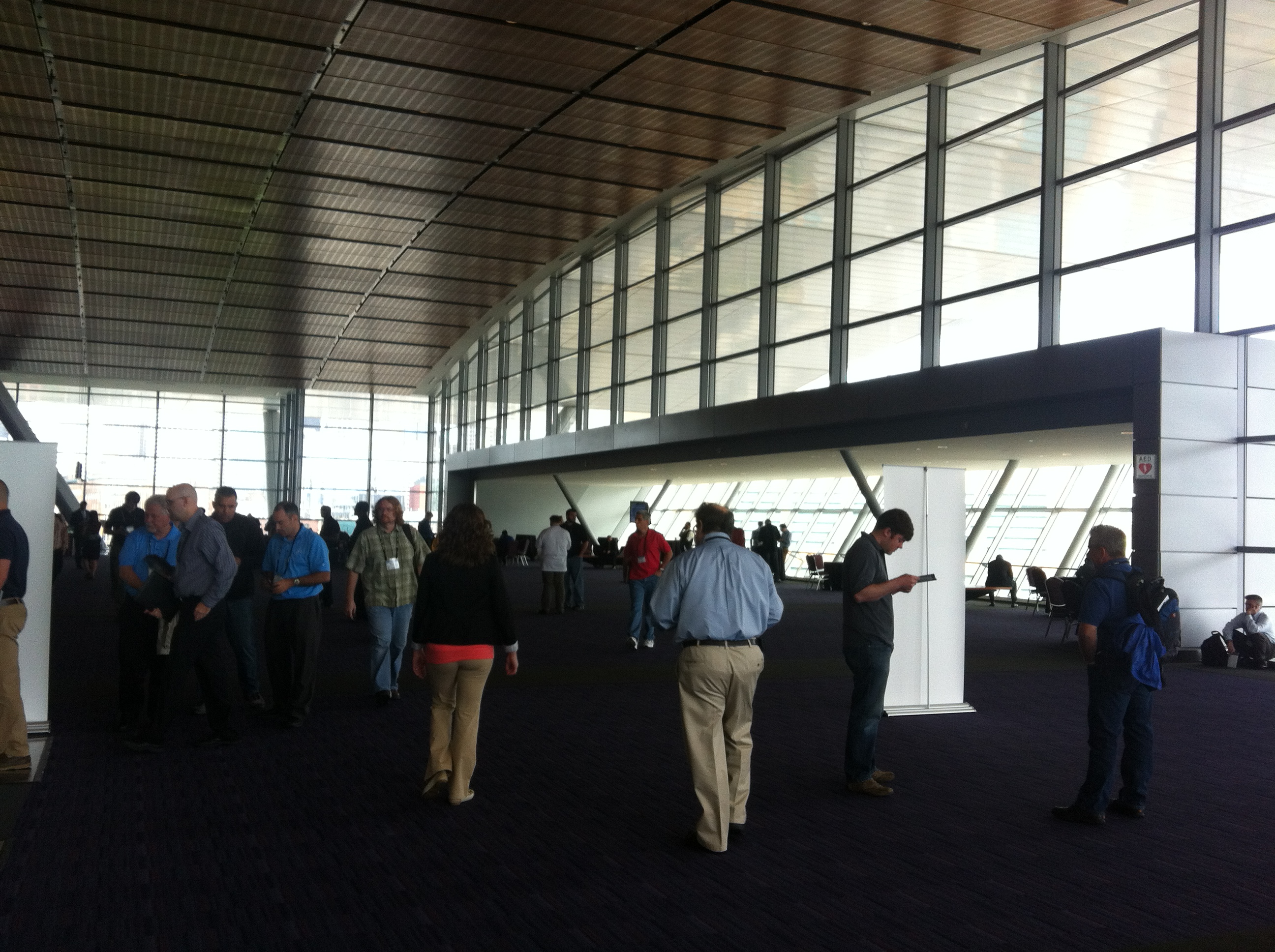 Attendees milled around before the general session, which kicked off the event. One keynote speaker, Benjamin Gray, principal analyst at Forrester Research, spoke about how organizations are shifting toward more BYOD- and cloud-based models. And Vittorio Viarengo, vice president of end-user computing at VMware, talked about how VMware is responding to the evolving challenges that are present in today's data centers. He also showed a demo of View 5.1.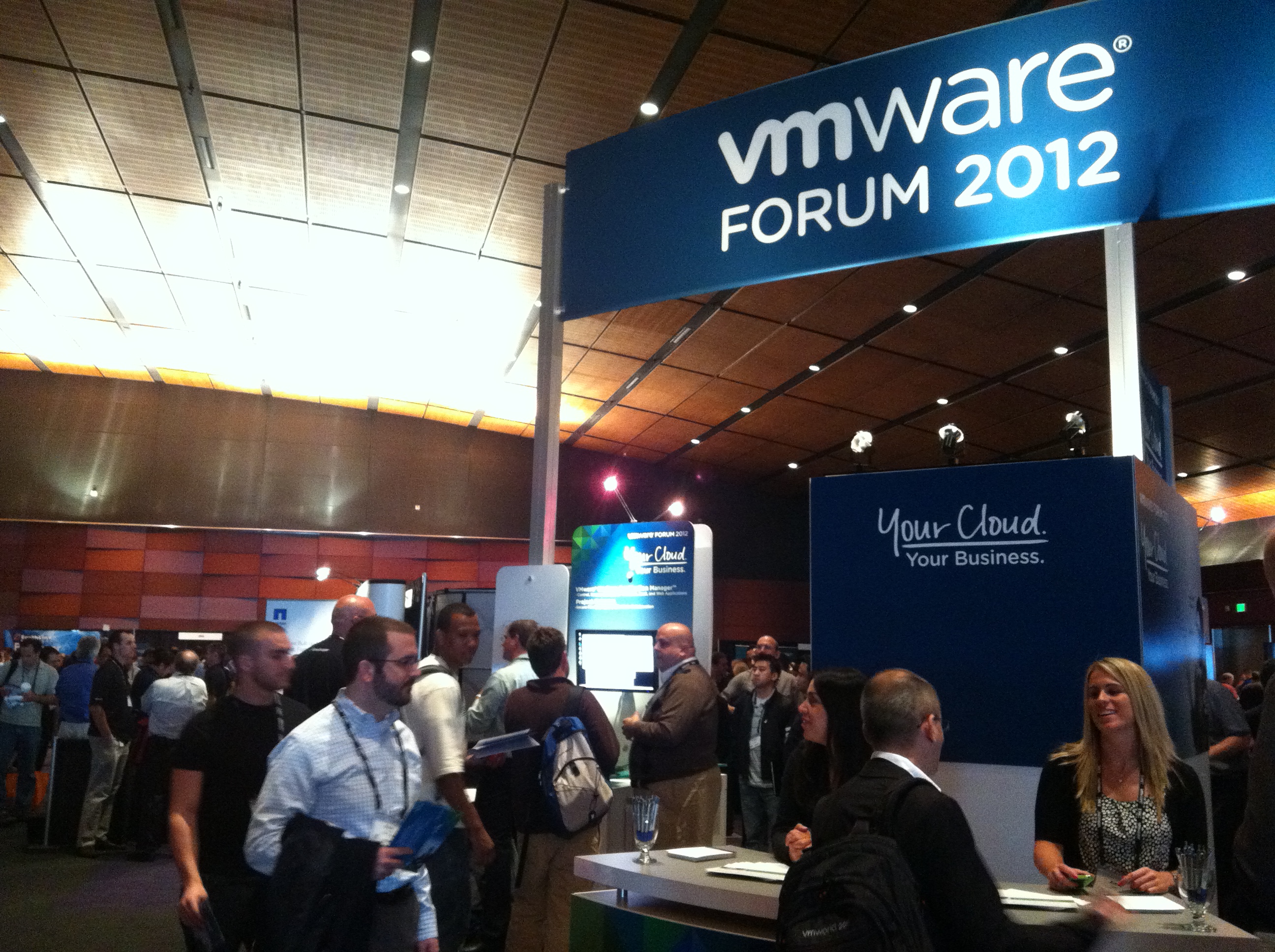 Here's a look at the partner pavilion, where dozens of vendors and solution providers showed off their products and services. VMware's booth featured demos of several products, including Horizon Application Manager.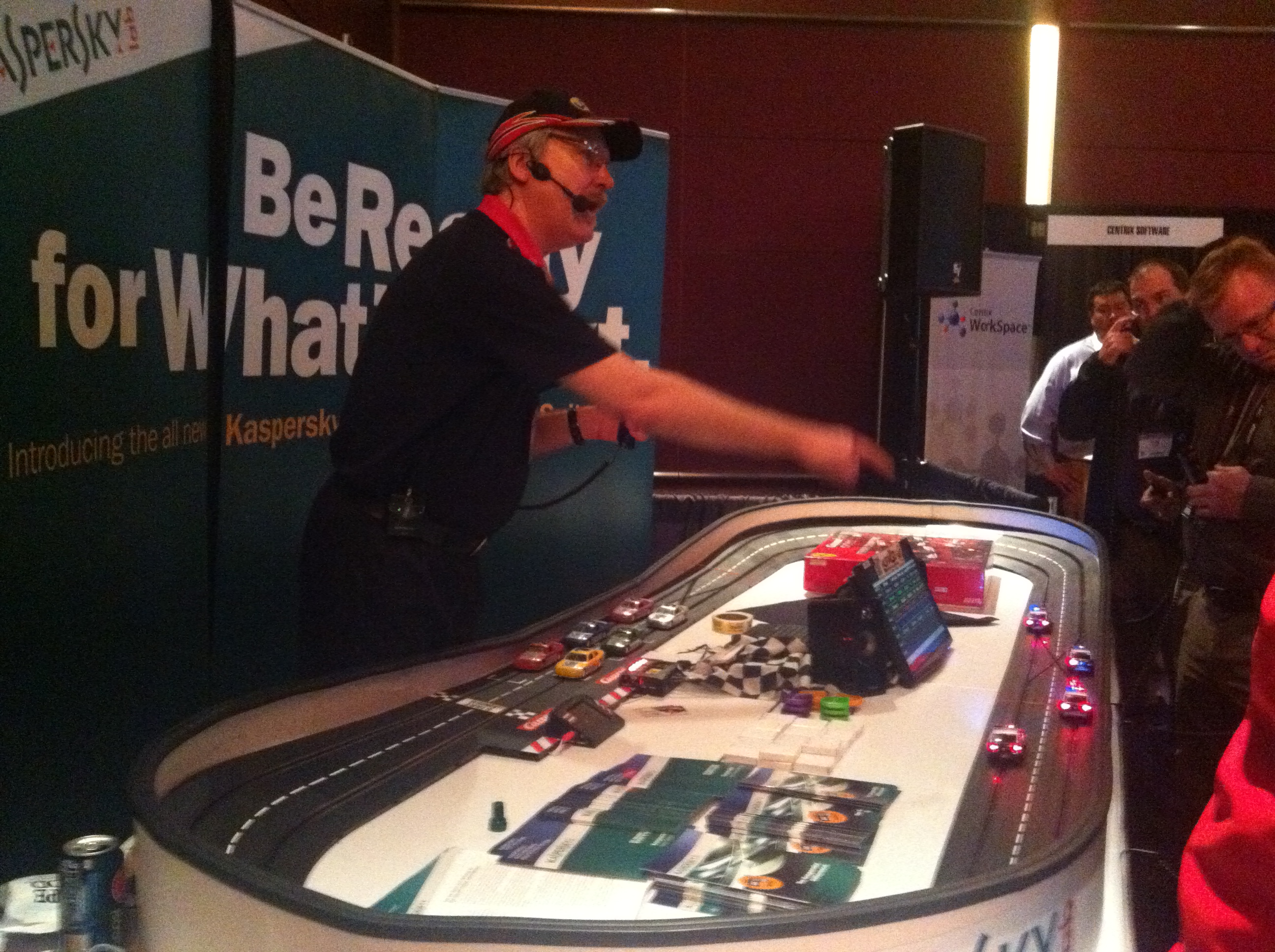 Kaspersky Labs had one of the more engaging booths in the partner pavilion, where attendees could race toy cars around a track. I'm not quite sure what it had to do with antivirus software, but it got people over to the booth.
On a side note, I launched my car off the track on the first turn.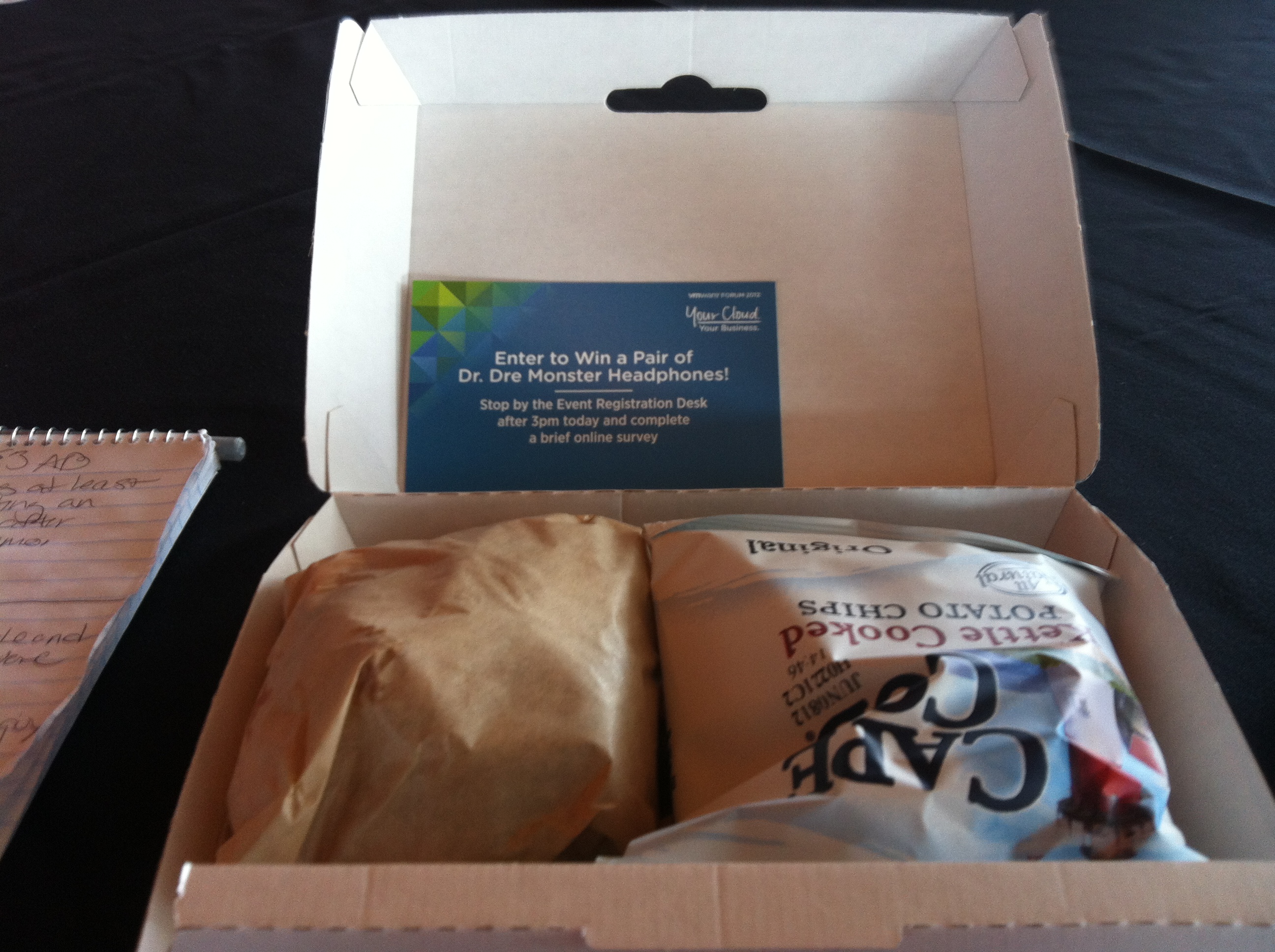 Feeding time at VMware Forum. I quickly learned not to get in the way of an IT guy and his boxed lunch.
My lunch came with a ham and cheese sandwich on a pretzel roll, Cape Cod chips and a chocolate chip cookie. Everything tasted great, except the promotional card for Dr. Dre headphones.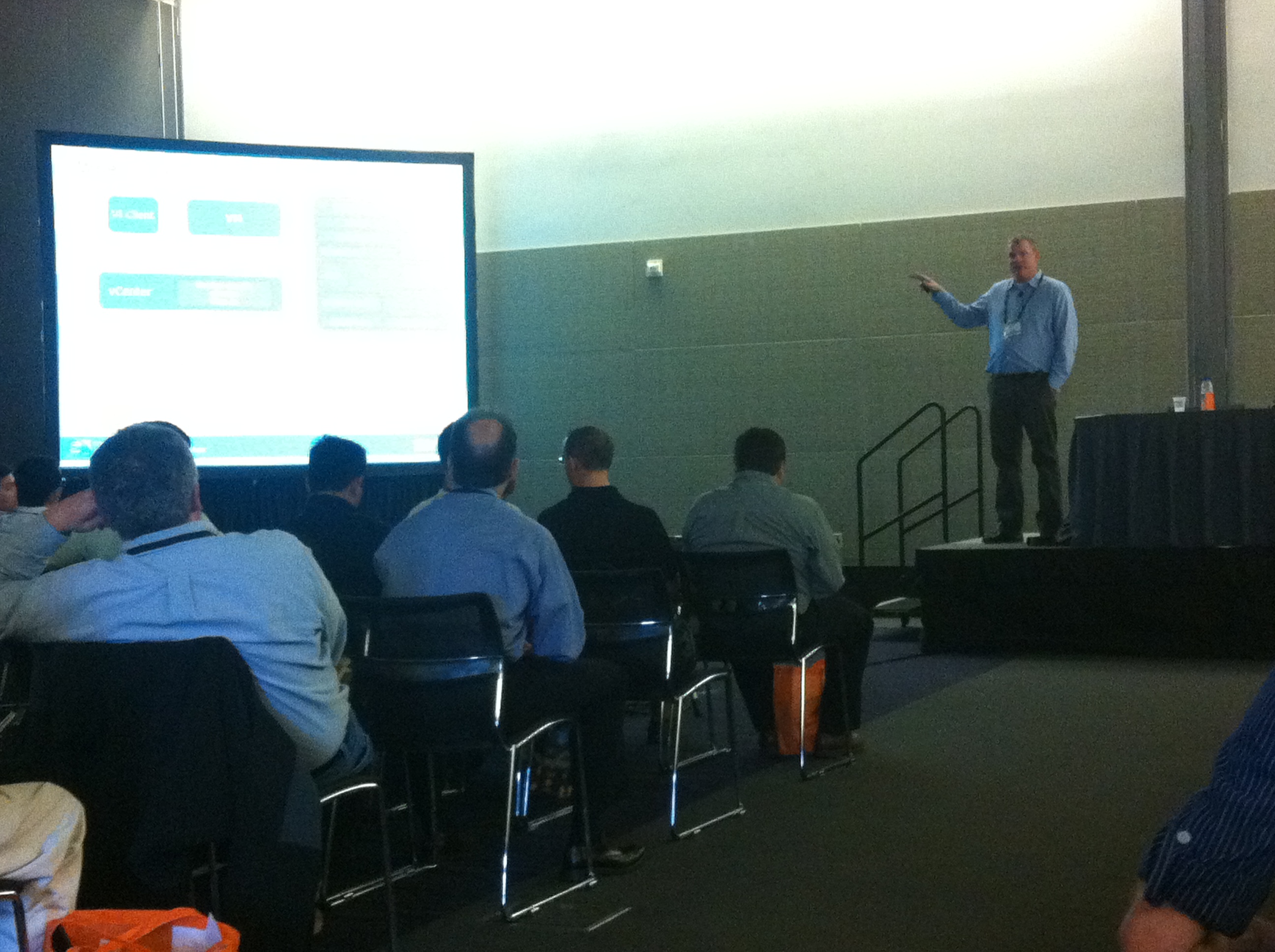 The event ended with a series of breakout sessions, such as this one, "Accelerate your Journey to the Cloud with Storage for VMware." VSpecialist James Ruddy explained the different ways to architect storage arrays in cloud infrastructure.