News
Stay informed about the latest enterprise technology news and product updates.
VMware's vulnerabilities on Wall Street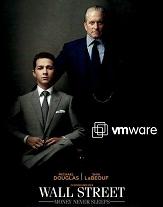 Our recent Spotlight on VMware series took an in-depth look at the challenges facing VMware in the server virtualization, desktop virtualization and cloud computing markets. But VMware's vulnerabilities aren't limited to those sectors.
The company is also at a crossroads on Wall Street, according to a Barron's article from this weekend, "Cloudy Future for VMware?" The story points out several potential areas of concern:
VMware's extremely high valuation — $85, or 61 times its expected annual earnings — "seems pricey, vulnerable to even the slightest mishap."
The company's revenue growth has become a victim of its own success, dropping from 70% to 20% as VMware has penetrated 97% of the Fortune 1,000.
Like many IT vendors, VMware's earnings don't reflect generally accepted accounting principals; if they did, they would have been 49 cents a share, not the $1 that was reported.
Barron's also touches on many of the points made in our Spotlight on VMware series. We've pretty much said everything there is to say about Hyper-V's serious challenge in the SMB market, but Barron's sums it up pretty nicely: "A law firm or ad agency doesn't need a Cadillac when a Honda will do." And on VMware's cloud ambitions, the article calls the company a "small player" that "has taken to referring to corporate data centers as 'private clouds,' perhaps to inflate the centrality of its role."
Barron's does stress that, as in the virtualization market, VMware isn't in any immediate trouble on Wall Street. Only one analyst rates its stock a "strong sell," and profits are estimated to nearly double between now and 2012.
At the very least, VMware is transitioning from a growth company to a mature, established vendor, and there will likely be growing pains along the way — or, to put it in VMware's terms, potholes on the "virtual roads" to "actual clouds."