News
Stay informed about the latest enterprise technology news and product updates.
VMworld 2010 photo album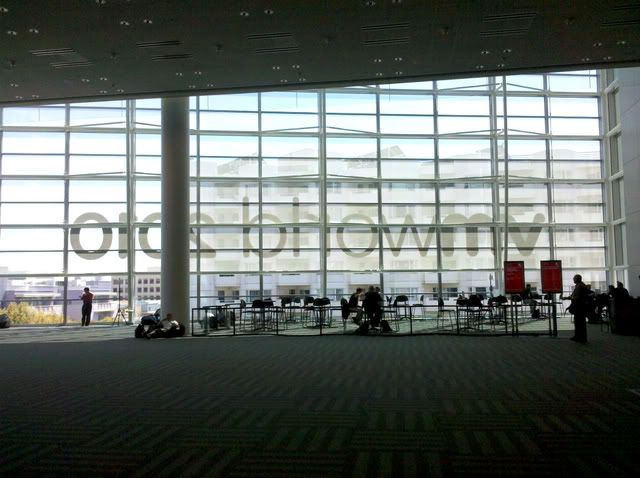 Moscone West pavilion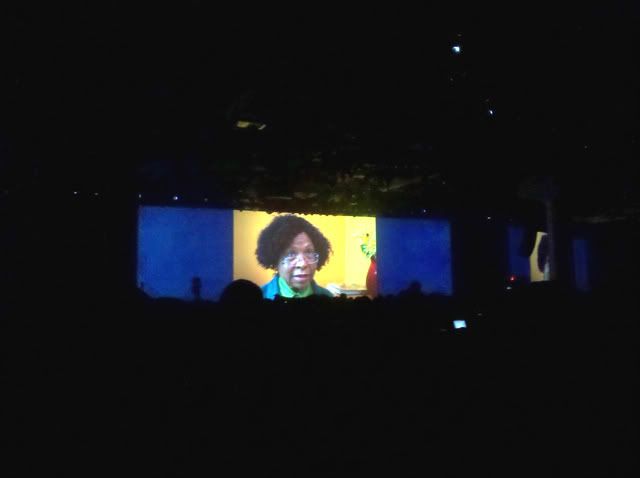 VMworld opening keynote video — featuring a Matrix parody. This shot shows "The Oracle", who told the narrator of the video his brain is now a "dumb terminal," and got a huge laugh from the audience. That said, considering the context of The Matrix (a future dystopia brought about by artificially intelligent computers), I'm not sure The Matrix was the reference VMware wanted to be making!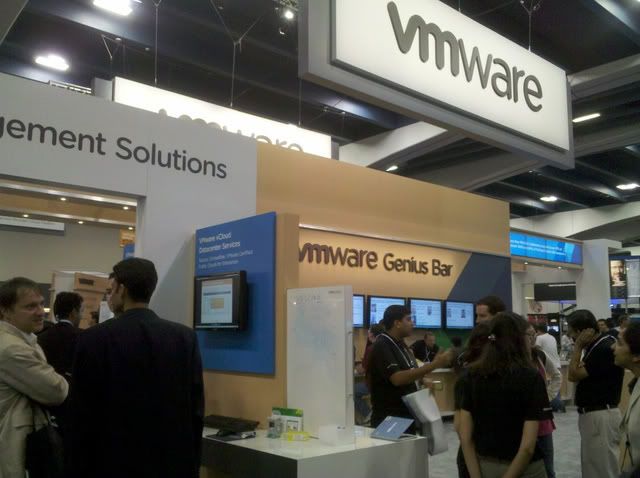 Hope Steve Jobs didn't take a pass through here on his way to announce his new iPod at Yerba Buena…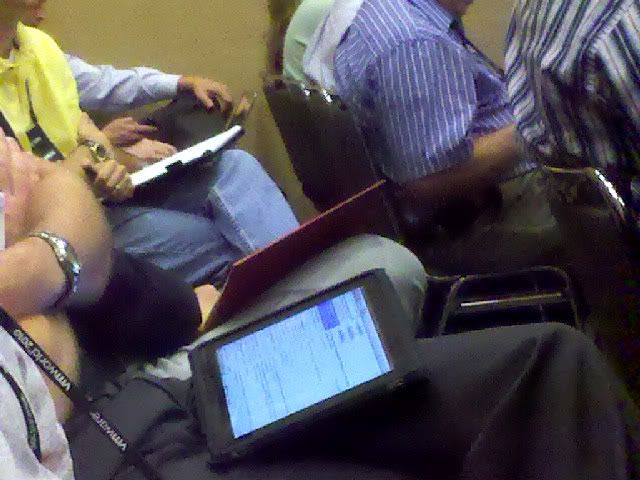 This was the Year of the iPad.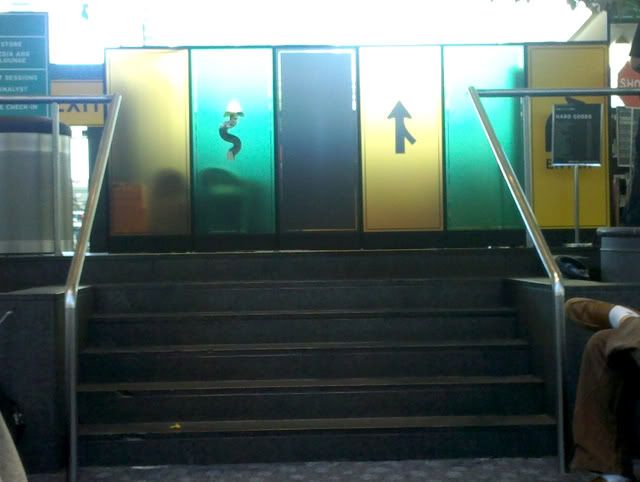 An example of the show's highway-themed decor on the walls of the company store.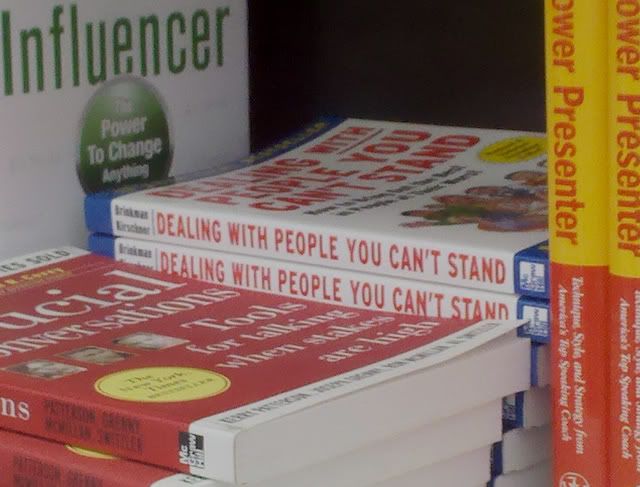 Company store, filed under Management.

Dave Welch, CTO of House of Brick, an Oracle consultancy, discusses virtualizing Oracle databases with attendees following a session Tuesday.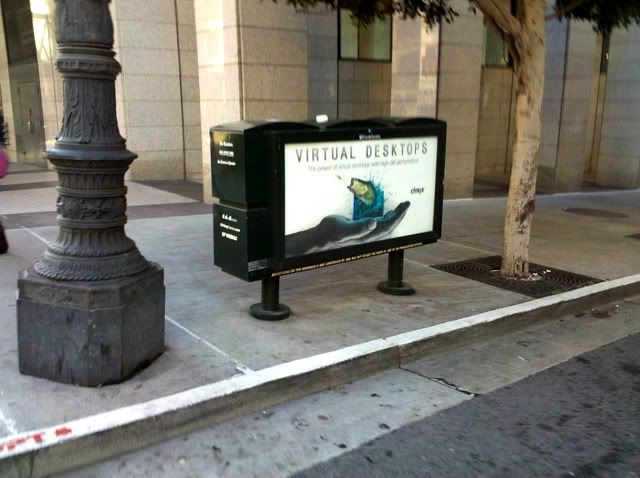 Almost all of the ad space in the neighborhoods surrounding the Moscone center was virtualization-related; the spaces not devoted to virtualization ads of various types were dedicated to Apple or Microsoft consumer products.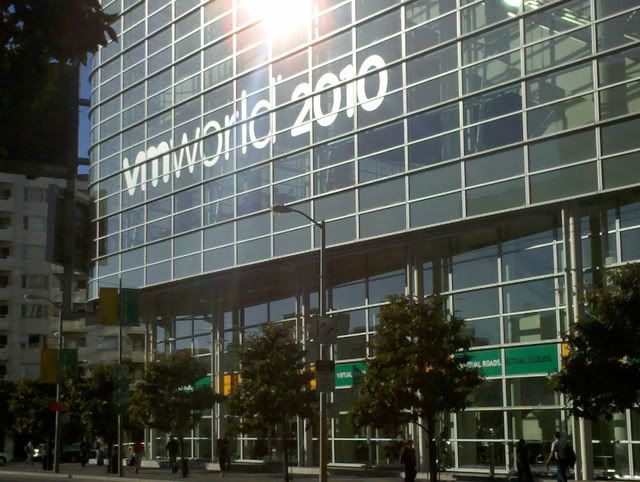 Moscone West exterior.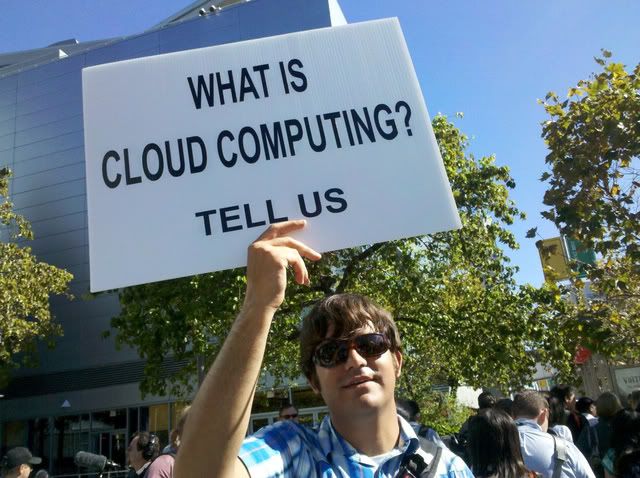 Actually, I was hoping you could help me with that…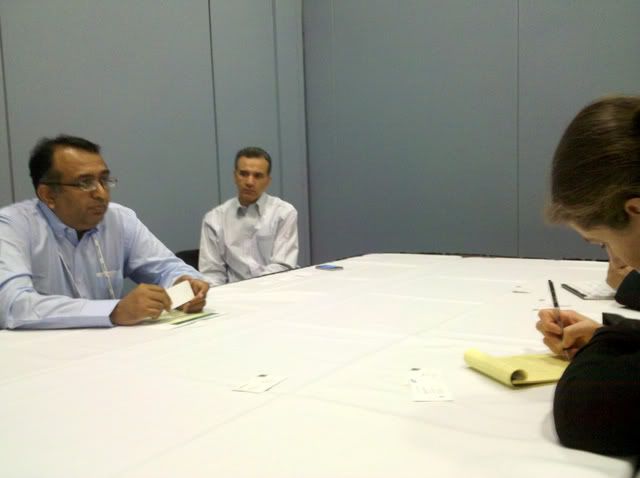 Tech Target news director Alex Barrett interviews Raghu Raghuram, general manager of virtualization and cloud platforms for VMware.

Beware strangers with company-logo'd candy…

XSigo's life-size globe on the show floor.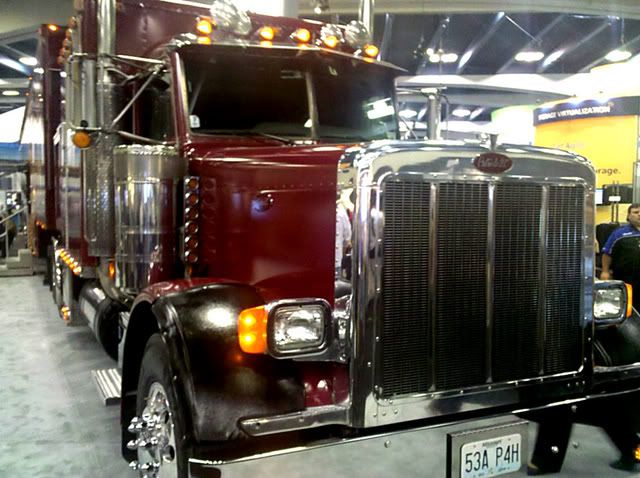 All aboard the VMware Express.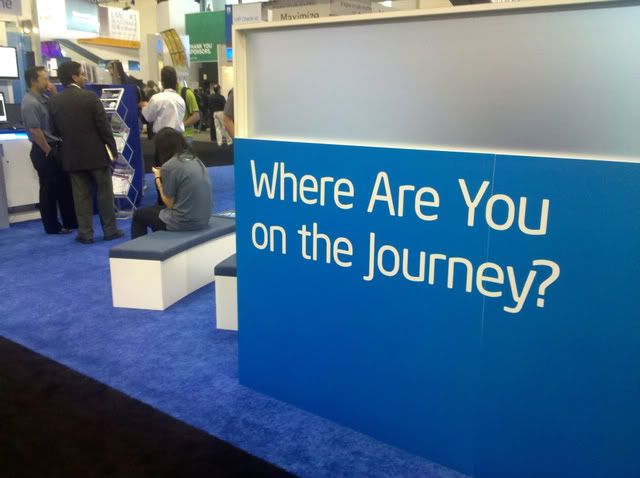 Heard this word quite a bit over the last week. Maybe next year Journey can be the conference band…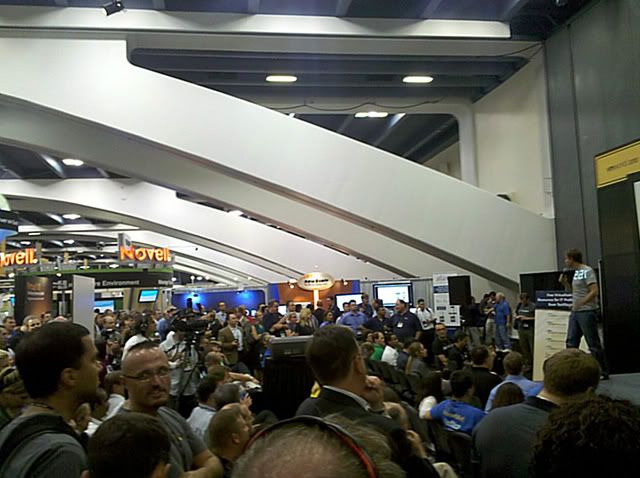 Brian Madden regales the crowd at the Best of VMworld 2010 Awards ceremony Wednesday afternoon.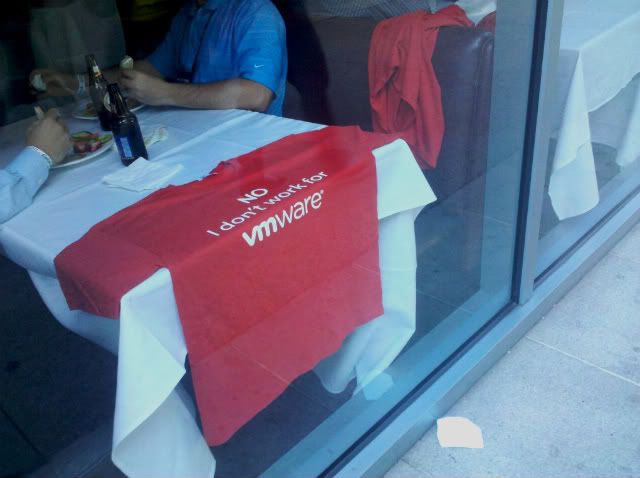 I gave these guys a big thumbs up after taking a picture of this T-shirt, displayed at their window table in a restaurant near Moscone. I don't know who they DO work for, but it's a clever shirt just the same.