News
Stay informed about the latest enterprise technology news and product updates.
When VMware doesn't cut it anymore: Virtualization Log
For most shops, VMware Inc.'s Virtual Infrastructure is plenty scalable — but not for all. Managed service provider Mosso expects to outgrow VirtualCenter within the year, so the company is evaluating the alternatives. It will probably choose something based on Xen. As virtualization matures, I suspect we'll hear a lot more about the problems plaguing truly large VMware deployments.

Download this free guide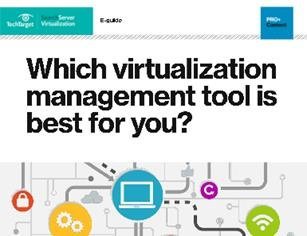 VMware vs. Microsoft vs. Citrix
Download now to compare the top ten virtualization management tool providers including VMware, Microsoft, and Citrix, and see what improvements your organization could make with a virtualization management tool.
In most virtual environments, all the virtual machines on a box share hardware devices, but what if you want to isolate a PCI device to a specific virtual machine? This tip by Xen expert Sander van Vugt shows you how.