VM stall is the point where it becomes just as cost-effective to deploy a physical server as it is to deploy a virtual server.
There are several reasons for VM stall, including the cost of shared storage and the complexity of managing too many virtual servers at one time (see virtualization sprawl). Typically, an enterprise will only virtualize 20-30 percent of their servers.

Download this free guide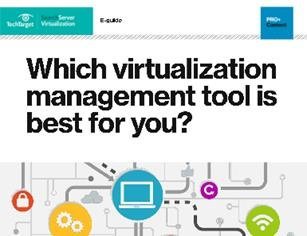 VMware vs. Microsoft vs. Citrix
Download now to compare the top ten virtualization management tool providers including VMware, Microsoft, and Citrix, and see what improvements your organization could make with a virtualization management tool.
Dig Deeper on Improving server management with virtualization