Definition
bare-metal hypervisor
A bare-metal hypervisor, also known as a Type 1 hypervisor, is virtualization software that has been installed directly onto the computing hardware.

Download this free guide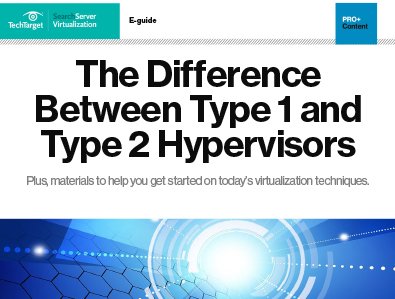 Your Collection of How-tos and Learning Materials for Hypervisors
Available in one simple download, our senior technology editor Stephen Bigelow drills into the differences between Type 1 and Type 2 hypervisors, a comprehensive definition of paravirtualization, an exploration of which Oses include paravirtualization support, and much more!
This type of hypervisor controls not only the hardware, but one or more guest operating systems (OSes). In comparison, a client hypervisor, or Type 2 hypervisor, runs within the host OS, so the underlying hardware is managed by the host OS.
Bare-metal hypervisors feature high availability and resource management; they also provide better performance, scalability and stability because of their direct access to the hardware. On the other hand, the built-in device drivers can limit hardware support.
Examples of popular bare-metal hypervisors are Microsoft Hyper-V, Citrix XenServer and VMware ESXi.
This was last updated in
August 2014
Continue Reading About bare-metal hypervisor