Definition
dynamic memory allocation (in virtualization)
Dynamic memory allocation is a memory management technique in which a program can request and return memory while it is executing.
In a virtualized environment, available memory on a physical host is pooled and distributed to virtual machines (VMs) that are running on that host when needed. If a virtual machine isn't using all of the memory it's been allocated, the host may allocate one VM's idle memory to another VM.

Download this free guide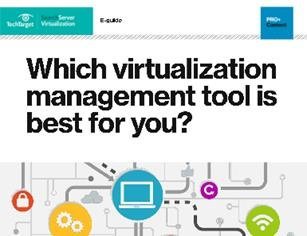 VMware vs. Microsoft vs. Citrix
Download now to compare the top ten virtualization management tool providers including VMware, Microsoft, and Citrix, and see what improvements your organization could make with a virtualization management tool.
Dynamic memory allocation is best suited for workloads that have regular and predictable fluctuations in memory demands.
See also: Microsoft Hyper-V Dynamic Memory, VMware memory overcommit
Continue Reading About dynamic memory allocation (in virtualization)