Share this item with your network:
Can hyperconverged systems transform the enterprise?

Sashkin - Fotolia
As virtualization plateaus, bare-metal computing finds a niche
Virtualization has spurred new levels of IT productivity, but as innovation begins to stall, some companies find bare-metal deployments better fit their performance needs.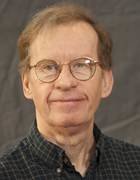 By
Over the past year, IBM has aggressively pursued both bare-metal server and container strategies with its SoftLayer cloud platform and through a relationship with Docker, respectively. The company is in the process of porting all of its core software products to fully work with SoftLayer, which it has optimized to exploit the performance of bare-metal servers.
The company also has an alliance with OpenStack, which it sees as a key component in allowing corporate users to smoothly integrate traditional virtualized environments with containers and bare metal.
"We recommend virtualization users manage their environments with OpenStack, which then allows them to bring Docker in for containers," said Angel Diaz, IBM's vice president in charge of cloud architecture. "One of the reasons we are working with Docker is to help users take advantage of SoftLayer right to the bare metal, which completes the integration picture."
Rackspace jumped into the market last year with OnMetal Cloud Servers. This API-focused infrastructure as a service offering is aimed at organizations dealing with a fast growing infrastructure that wanted both the flexibility and feel of a cloud as well as raw performance.
"Users are billed by the second, so it's treated like a cloud server from a utility-billing standpoint. And it is treated like a cloud server from a provisioning and automation standpoint," said John Engates, CTO of Rackspace. "The only difference is there is no virtualization layer."
One reason bare metal can carve out a profitable niche is the growing emphasis among corporate users for collecting and analyzing voluminous amounts of big data, a performance-intensive activity. And with the blossoming popularity of the Internet of Things, it won't be slowing anytime soon.
"The speed you need for analytic queries lends itself to fast RISC or CICS processors, so you want to strip out the overhead that bogs down the CPU through the software extraction layer," said Andrew Smith, a software analyst with Technology Business Research. "So using bare metal to get a faster analytics engine is a good use case."
Besides raw processing speed, bare metal brings other advantages over traditional virtualization technologies. It gives users a dedicated server that has quicker access to all available IT resources, greater predictability in how applications perform, and, more recently, offers the proper degree of isolation among multiple applications needed to ensure security and diminish the "noisy neighbors" problem.
"Historically, with dedicated servers you had to commit to long periods of time or outright own them, but that is no longer true," Rackspace's Engates said. "Now you can rent them like a cloud server and offer the best of both worlds. More and more people like that."
Containers have improved the ability of dedicated bare metal servers to take advantage of all the available resources, just as virtualization did in the past, Engates said. The difference, however, is bare-metal servers coupled with containers more deftly accomplish the task in larger complex corporate environments.
"The challenge for a large-scale, multi-core server is getting applications to soak up all the available resources. And if it couldn't, you felt like you were wasting those resources," Engates said. "But containers can take advantage of all those resources in a much lighter weight manner. It can also provision faster and requires fewer resources to run."
Money remains in virtualization
Supporters of traditional virtualization say bare-metal servers are focused almost solely on performance. They also point out that those using bare metal can expect to lose some technical flexibility when moving from established virtual environments. Plus, there's the added investment of developing the proper skill set among existing IT staff.
"Virtualization is so pervasive now; you have a lot of choices," said Dana Gardner, principal analyst with Interarbor Solutions. "If you go to a managed hoster and ask for bare-metal support, they might say, 'Sorry, that's not in our spec sheets.' There will always be a need for speeds and feeds but [bare metal] is a [high-performance computing] play, a niche market."
Proponents of bare metal punch back, saying their approach can be less costly. They propose that an organization consolidating a dozen virtual servers down to two physical bare-metal servers would see significant savings in hardware, as well as in the management tools needed to handle a dozen virtual servers.
With the consensus among analysts that half to two-thirds of all companies are virtualized, there is still money to be made in server virtualization. Not only that, opportunities to virtualize networks and storage systems are now just emerging. Those systems stand to gain the same benefits servers have over the past decade, supporters note.
"Users are looking for the same higher productivity and utilization with lower complexity for their storage and networking systems they got with virtualization for their server hardware," Gardner said. "And those markets are just now taking off."
Ed Scannell is a senior executive editor at TechTarget. He can be reached at [email protected].
Dig Deeper on Server hardware and virtualization