Share this item with your network:
Container technology thrives for IT

.shock - Fotolia
Container your enthusiasm: Docker doesn't want to replace the VM
Today's containers solve application portability problems. Could they also drive the next wave of server consolidation?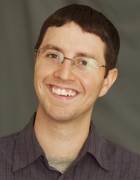 By
Nick Martin,

Senior Director of Content Strategy and Member Engagement
Docker's ability to bring new life to the otherwise stale technology of container virtualization has led some analysts to ask whether the company's success could also revive the use of containers as a server consolidation tool—a claim even Docker is skeptical about.
Containers have played a role for many years—especially in Linux shops running a common operating system—as a lightweight approach to ensure isolation of multiple workloads on a physical server. With hypervisor-based virtualization, a software layer (the hypervisor) abstracts the underlying physical hardware of a server, allowing for the creation of virtual machines upon which an operating system and then applications can be installed. Unlike hypervisor-based virtual machines, containers do not aim to emulate physical servers. Instead, all containerized applications on a host share a common operating system kernel. This eliminates the resources needed to run a separate operating system for each application and can greatly reduce overhead.
This reduction in expenses is especially appealing for cloud service providers, which rely on low costs to offer competitive pricing while turning a profit. In most cases, the inner workings of these companies' infrastructures are closely guarded secrets, but occasionally one will open up about certain aspects of its approach. Google, for example, has said it runs nearly every application within its homegrown containerization software Omega.
This trend toward containers as an alternative to virtual machines (VMs) among cloud providers could have big implications for companies providing VM-management software and services. VMware introduced enterprise IT to its GSX Server virtualization platform in 2001. Over the next decade the company built an enterprise of its own, raking in profits and becoming the name in server virtualization. Today, it still stands head and shoulders above its nearest competition (Microsoft) in the hypervisor business. But the renewed interest in containers has some wondering if the hypervisor party could be coming to an end.
"Containers are effectively a more efficient, lower cost way to do nearly everything you can do with hypervisors," said Marc Staimer, senior analyst at Oregon-based Dragon Slayer Consulting. "Containers are the next generation of virtualization, and they're a direct threat to VMware."
VMware certainly isn't ignoring the new container hype, rolling out updates that streamline the process of moving Docker containers from development platforms to test or production in vSphere or vCloud Air environments. Company executives have said they see Docker as a partner that offers developers a tool—and not as a threat to their server virtualization business. And, of course, VMware's support for containers running on top of VMs solves the application portability problem, but does nothing to further consolidation.
In fact, Docker doesn't have any public plans to supplant established virtualization vendors.
"In practice, Docker is implemented in a vast majority of cases where containers are running on top of virtual machines. The notion that containers are a replacement for VMs is certainly not one that we perpetuate," said David Messina, a marketing vice president at Docker. "The core values of Docker containers are complete portability of applications … as opposed to higher densities on hardware."
How containers fit in
Barriers remain to using containers as a consolidation tool. For starters, many of the familiar concerns that critics of hypervisor-based virtualization raised several years ago are being cited again. For example, higher consolidation rates raise the risk of widespread workload disruption if hardware fails. Others point to the security concerns inherent in an approach in which a single kernel exploit could affect all containers on a host. And, the orchestration tools and advanced management features available for VMs are--so far--largely missing for containers.
However, Staimer isn't alone in thinking that what has worked for Google and large cloud providers can work for other companies. For example, another relatively new company, Colorado-based DH2i, is specifically positioning its Windows container management software to consolidate servers and save money on software licensing.
Vroom, Vroom
While some concerns remain about the use of containers in production environments, one aspect that doesn't appear to raise eyebrows is the performance of applications running as containers.
A July 2014 IBM research report examined the performance of Linux containers compared to VMs and found that containers offer performance as good or better than virtual machines. In some cases, containerized applications performed at levels closer to native installations. Another benchmark report, by VMware, found Docker containers performed at near-native levels. VMware's report also shows the performance of Docker containers running inside VMware VMs was similar to applications running directly on the VM.
If Docker's internal business roadmap reflects its public hesitance to push containers as a consolidation tool, executive leadership may be taking the company in the wrong direction, says Simon Bramfitt, an analyst at The Virtualization Practice.
"It doesn't seem as though they're really playing to the strengths of the platform if all they want to do is make developers' lives a little easier," Bramfitt said. "I think there is a real need for containerization of workloads in an enterprise environment. And if they're choosing not to go after that market, then I would wonder if that is more out of a desire to go after safer markets that they've identified as facing less competition, from VMware, for example."
Even some Docker customers, including Tom Chernetsky, CTO of Yik Yak, an Atlanta-based mobile application company, say they might consider testing containers as an alternative to VMs.
"The reality is that everything is about mixed use, using a number of different tools and technologies to accomplish your enterprise IT objective," said Jay Lyman, research manager at 451 Research. "Containers are just another tool."
"Docker and containers are not going to replace VMs anytime soon. A lot of the VM use will stay, right alongside containers. But Docker and containers don't have to topple VMware in the market to continue to have tremendous growth and traction. If containers replace just 10% or 15% of VMware VMs that are out there, that's pretty darn significant, just given how pervasive VMware is in enterprise IT."
Nick Martin is senior site editor for SearchServerVirtualization.com. Email him at [email protected].
Dig Deeper on Application virtualization