Share this item with your network: BACKGROUND IMAGE: iSTOCK/GETTY IMAGES
A comprehensive guide to today's desktop virtualization options

iSTOCK/GETTY IMAGES
Decoding the VMware universe
VMware's ecosystem of virtualization offerings is extensive, but the wealth of choice may be confusing rather than helpful. Here we sift through the various offerings.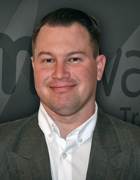 By
As VMware Inc's virtualization technologies permeate data centers, IT professionals often find themselves lost in a complex galaxy of technologies and services that they understand only vaguely. Data center managers perplexed by VMware's myriad virtualization options need to know about the pieces of the ecosystem, how they fit together and how to determine which technologies best serve their needs. This article aims to separate the wheat from the chaff and orient you in this new world of the VMware ecosystem.
The VMware ecosystem: The building blocks
Just a few years ago, VMware Inc. offered little more than a basic platform. Now there's depth and breadth in the company's various technologies. Indeed, VMware provides almost everything needed to build a complex, dynamic, production-level virtualization environment. VMware's partner universe has also evolved from a handful to hundreds of third-party software and hardware companies offering products that may replace, complement or fill a gap in the VMware arsenal.
The VMware ecosystem isn't a single monolithic product, but rather a patchwork of different companies and providers that work together to provide VMware systems for myriad business environments. Essentially, the VMware ecosystem includes VMware technologies, third-party software providers, hardware providers, consulting services providers, education and certification vendors, and end users.
Today, the most well-known VMware product is ESX Server: the completely redesigned big brother of GSX Server, which is the predecessor to the now-free VMware Server. Over time, VMware has developed ESX into a package of products that is known as VMware Infrastructure (VI).
In terms of VMware Enterprise edition virtualization, VMware ESX Server is at the center of that universe. None of these other products are useful without it. You can purchase ESX Server as a 3i standalone version as well as Foundation (starter), Standard and Enterprise versions (see sidebar on 3i below). For an enterprise network today, I recommend that you have at least one copy (that is, one for each server) of the VMware Infrastructure Enterprise edition because you get all the Enterprise features. The VMware ESX Enterprise edition includes the following:
VMware ESX Server
VirtualCenter Agent
VMware Consolidated Backup (VCB)
Distributed Resource Scheduler (DRS)
VMware High Availability (HA)
Virtual Machine File System 3 (VMFS 3)
Virtual SMP
VMware Update Manager
VMotion and Storage VMotion
Of course, VMware has several other offerings, including Capacity Planner, VMmark for benchmarking and VMware Stage Manager beta for staging of virtual guest systems.
There are VMware products other than those in the VMware Infrastructure suite. As the popularity of VMware technologies has grown, so have the number of VMware partners (both official and unofficial). The VMware Partner Catalog, for example, lists more than 150 official companies. There are hundreds of unlisted companies that provide parts of the ecosystem.
In this article, however, we'll limit our discussion to products that are central to a successful, enterprise-level VMware infrastructure. Let's get a picture of that infrastructure's components by putting the parts in functionality-centric categories, which are listed below:
Virtual desktop infrastructure (VDI) and connection brokers
Backup and recovery
Disaster recovery (DR)
Virtualization and storage
VI Client plug-ins
Virtualization security
Virtualization performance management and capacity planning
Virtualization infrastructure reporting
Physical-to-virtual (P2V) and virtual-to-virtual (V2V) conversion
After we explore those functional areas of VMware virtualization, we'll also look at how the ecosystem maps with areas of the IT Infrastructure Library (see "ITIL and the VMware Universe" on page 9) and other components of the VMware universe, such as training (see "VMware Consulting, Education and Networking" on page 7).
Virtual desktop infrastructure and connection brokers
VDI virtualizes your users' desktop systems and thus has tremendous benefits for disaster recovery, simplified management, cost savings, security and more. What really makes VDI work is its connection broker, which maps thin clients (which have replaced PCs) to the virtual guest operating system needed by or assigned to that VDI user. Here are four leading VDI connection brokers:
1. VMware's Virtual Desktop Manager 2—or VDM2, as it's called—has recently been released, and currently you can get a VDM starter kit for about $1,800. While the jury is still out on the best connection broker, you should try VDM2 if you're researching options.
2. Leostream's Hosted Desktop Connection Broker (HDCB) has been around for some time, and you can download a free demo from the company's website.
3. With Citrix Systems Inc.'s purchase of XenSource, Citrix now offers Citrix XenDesktop Server. The XenDesktop Server (currently in beta) connection broker works with VMware ESX Server.
4. Provision Networks' Virtual Access Suite is now owed by Quest Software, and the product's free demo is available on the company's website, along with a demonstration video.
You can also review the connection broker comparison, which offers a more complete list. For more information on VDI, you can also read "How Can Virtual Desktop Infrastructure Help You?
Backup and recovery and disaster recovery
While it is possible to run a traditional backup client inside each of your virtual guest operating systems, it isn't the best option because you are doing file-level backups and thus not getting many of virtualization's backup-and-restore benefits.
Assuming you purchased VMware Infrastructure Enterprise, you have VMware Consolidated Backup. VCB is still a young product, and there is some confusion about it (for more information, see my VCB FAQ article). VCB is not a backup program. Rather, it allows you to gain access to VMFS (i.e., the ESX Server file system). VCB can likely be used with your current backup program (such as CA's BrightStor, IBM's Tivoli Storage Manager or EMC Corp.'s NetWorker).
But if you have a virtualization backup program that works with VCB or talks directly to the VMFS, you'll be better off, because it's much easier do image-level backups, differentials and restores, and you will gain a graphical user interface (GUI) with a scheduler.
Here are some virtualization backup technologies. And for how these backup tools stack up, see a comparison of VMware ESX Server backup tools:
Vizioncore Inc.'s vRanger Pro
PHD Technologies Inc.'s esXpress
Veeam Backup
Technologies like Data Domain's DDX deduplication appliance prevent deduplication in your virtualized backups. If you are doing image-level backups every night, you'll have substantial duplication in your nightly backup data. A deduplication technology vastly reduces the size of data on backup tapes. Additionally, some deduplication appliances provide data replication for disaster recovery purposes.
Disaster recovery
You can now purchase a better technology than one that just backs up and restores from tape. Because of how virtualization works, it facilitates disaster recovery. If you can get an image of a virtual guest to your DR site, you can start that virtual guest OS on any VMware ESX server, despite the hardware differences. The following new DR technologies replicate the VMware virtual machine images to the DR site, but they do so intelligently—that is, with knowledge of how VMware works:
Vizioncore's vReplicator moves entire images of virtual guest machines. It can move some or all guests to a single DR host. For physical machines that aren't yet virtualized, if you use Vizioncore's vRanger, you should look at the Vizioncore P2V DR module.
Like vReplicator, Double-Take Software moves virtual guest machines to a DR VMware ESX server.
PlateSpin Ltd.'s Forge replication appliance works on each side of your production and DR site to replicate your VMware guest machines.
VMware Site Recovery Manager automates the recovery of a virtual data center after a disaster. But it's missing the data synchronization piece. Site Recovery Manager relies on your storage area network (SAN) hardware to sync the data with some kind of replication technology.
Virtualization and Storage
When you virtualize physical servers, why not also virtualize storage? Virtualizing storage means that your physical and virtual servers are not tied directly to any storage system. With DataCore's SANmelody and SANsymphony, storage can be located on any type of disk system and can be moved dynamically without alerting servers. These solutions can even assist in replicating data across a WAN to another DataCore system for disaster recovery.
Virtualizing storage is just one option for a VMware environment. Just as critical as servers are to enterprise virtualization infrastructure is your storage system. VMware needs either an iSCSI or Fibre Channel (FC) SAN. A SAN is made up of the storage controller, the switch, and an adapter in the server. Most ESX Server Enterprise features require a SAN to function.
While Fibre Channel SAN solutions are available from many companies, most are bought from either EMC (which owns a large share of VMware today), Dell (which resells EMC), HP, IBM, and NetApp (which also sells many software solutions that are compatible with VMware Infrastructure).
Again, these aren't the only sources. Any SAN hardware that is listed on the VMware Hardware Compatibility List (HCL) technical resources page will work with ESX Server.
An alternative to an FC SAN is an iSCSI SAN, which has become faster, more reliable and more popular. The VMware HCL lists numerous iSCSI SAN technologies. For a free, open source iSCSI SAN software technology, consider OpenFiler, which uses a modified version of Linux and can even run inside a virtual machine for testing.
VI client plug ins
With ESX Server 3.5 and VirtualCenter 2.5, you can add plug-ins to your VI Client to aid in the management of your VMware ESX servers. SearchVMware.com contributor Andrew Kutz has written some useful plug-ins. Here are my favorites:
Secure Shell (SSH) Console Access allows you access to your ESX 3.5 servers via SSH, within the VI Client, without having to open another SSH Client.
Storage VMotion allows you to perform Storage VMotion from a GUI client, instead of from the VMware remote command-line interface (RCLI).
Remote Desktop Protocol (RDP) allows you to create an RDP connection to your ESX Server without leaving the VI Client.
Virtualization Security
Just this year, virtual machine security became an increasing concern, especially since a flaw in VMware's virtualization software was revealed in February 2008. The code exploit potentially allows hackers to gain access to VMware's file-sharing feature. To combat this vulnerability, VMware recently announced VMsafe. For more, see "VMware Says It Can Eliminate Malware with VMsafe."
And numerous third-party products have also emerged to address the growing concerns about virtual machine security. Products such as VirtualShield and Virtual Security Analyzer offer additional options.
At the same time, hundreds of thousands of users run mission-critical applications in virtual environments with no reported security problems. So experts recommend that you approach these tools with healthy skepticism.
Virtualization performance management and capacity planning
VI Client/VirtualCenter have a performance-monitoring utility, but for long-term performance reporting, capacity planning and chargeback for virtualization resources, consider the applications shown in "Virtualization Applications for Long-Term Planning".
Virtualization Infrastructure Reporting
Certainly VirtualCenter has some reporting capabilities, but in some cases it just isn't enough. Here are two virtualization reporting tools to consider:
PlateSpin Ltd.'s PowerRecon offers so many reporting capabilities, it's difficult to list them all. PowerRecon reports and analyzes not only server consolidation efforts and asset management but also power consumption. PowerRecon also does chargeback, so it fits into the capacity planning and financial category.
Veeam Ltd.'s Veeam Reporter is a reasonably priced virtualization reporting tool. It analyzes your virtual servers and storage, and then it can export the data to Word, Excel or Visio.
P2V and V2V conversion
Consolidating servers is what virtualization does best. You will likely need a physical-to-virtual and virtual-to-virtual consolidation tool. For P2V and V2V conversions, here are the "standards" in terms of technologies:
PlateSpin PowerConvert is one of the most mature P2V and V2V products, and it's helpful for more than just conversions. It can also do virtualization workload management.
Vizioncore vConverter performs P2V and V2V conversions at speeds that Vizioncore claims are faster than those for any other product.
VMware Converter is what most use for P2V and V2V conversions. The Standard version is free, and the Enterprise version is available when you purchase VMware Infrastructure Enterprise.
The big picture: A sample VMware infrastructure environment
Now I'd like to demonstrate what a VMware Infrastructure environment might look like and how that environment mixes VMware technologies and third-party solutions. addition, we have other VMware technologies, such as VMware Virtual Desktop Manager, VMmark and Capacity Planner. Then we have third-party solutions that many data centers need to complement VMware's technologies.
Examples of these technologies are PowerRecon, vReplicator, esXpress and XenDesktop. Of course, your needs will vary based on your company's needs. You may need many of these tools, or you may not even need VMware Infrastructure Enterprise but a VMware starter kit instead.
The most important VMware tools
With so many pieces that make up the VMware ecosystem, some readers will say, "I can't afford to buy every tool, and I can't use every piece of the VMware ecosystem. So which parts of the ecosystem are essential?" The correct answer is always "It depends on your needs." You don't need all these pieces to create a successful and efficient VMware ESX Server implementation. Still, what if you had to choose just a few tools? See my list of the 10 must have virtualization tools at right.
In the past, a complete enterprise VMware solution comprised more than a single VMware product. It takes server hardware, SAN hardware and a variety of third-party software to create the ideal VMware virtualization infrastructure solution. In this article, we covered the gamut of the VMware universe and hope to have saved you the trouble of investigating every VMware technology in the ecosystem.
---
About the Author
David Davis—a Certified Information Systems Security Professional, a VMware Certified Professional and Microsoft Certified Systems Engineer—has worked in the IT industry for 15 years. Currently, he manages a group of systems and network administrators for a privately owned retail company. He has written hundreds of articles and six video training courses, including the Train Signal VMware ESX Server video training series. His websites are Happy Router.com and VMwareVideos.com