Keeping up with virtualization and mobile technology security
As virtualization extends its reach, IT needs to focus its efforts on maintaining a resilient data center and mobile technology security.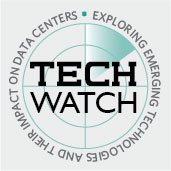 Planning virtualization and mobile technology security strategies often challenge experienced IT pros. Both virtualization and mobile technologies have rapidly become mainstream, resulting in more daunting and pervasive security challenges. Mobility has also opened up new frontiers for virtualization security.
Organizations have found that simple changes to administrative practices can help plug security gaps. But the complex framework underlying a virtual infrastructure often necessitates new, purpose-built applications to bring dramatic improvements in security.
Virtualization environments can be secured in multiple ways, according to Dave Shackleford, founder and principal consultant of Voodoo Security. Admins may choose to implement basic patching and configuration management practices or more complex virtual firewall and intrusion detection appliances.
Dig Deeper on Virtualization security and patch management