Learn about VMware vCenter Server and what it can do for your company
VMware vCenter Server is vSphere's centralized management tool that enables organizations to monitor their virtualization environment through numerous capabilities and features.
VMware vCenter Server is a centralized monitoring and resource management tool for VMware vSphere. It can be managed through a web browser client, allowing administrators to manage their company's virtual environment from anywhere in the world. It can also perform resource allocation, optimization, automated virtual machine (VM) restarts and user privilege management. VCenter Server also works with Microsoft Hyper-V hypervisors, and comes with vCenter Orchestrator included.
VMware offers two different types of licensing for vCenter Server: VMware vCenter Server Foundation, which is designed for very small virtualized environments; and VMware vCenter Server Standard license, which is geared toward larger organizations. VMware vCenter Foundation is priced at $2,040, while VMware vCenter Server Standard sells for $7,254.
VMware vCenter Server is designed to be the primary management tool for VMware environments -- although it can be extended to provide limited management of third party hypervisors. VMware provides a variety of capabilities when it comes to interacting with running virtual machines. VMware admins have the ability to use the vMotion feature to move a running virtual machine from one host server to another. VMware also fully supports the use of templates. It is possible to convert a VMware virtual machine into a template or to clone a virtual machine in a way that creates a template without destroying the original virtual machine.
VMware provides storage management through web client plug-ins provided by hardware vendors. These plug-ins allow administrators to manage third-party elements within their datacenter, directly through vCenter.
VMware vCenter Server does not include any built-in chargeback capabilities. VMware had previously provided customers with a tool called vCenter Chargeback Manager, but that tool was discontinued in 2014 -- except for some cloud service providers. VMware is telling its customers who need chargeback capabilities to consider its vRealize Business Enterprise software.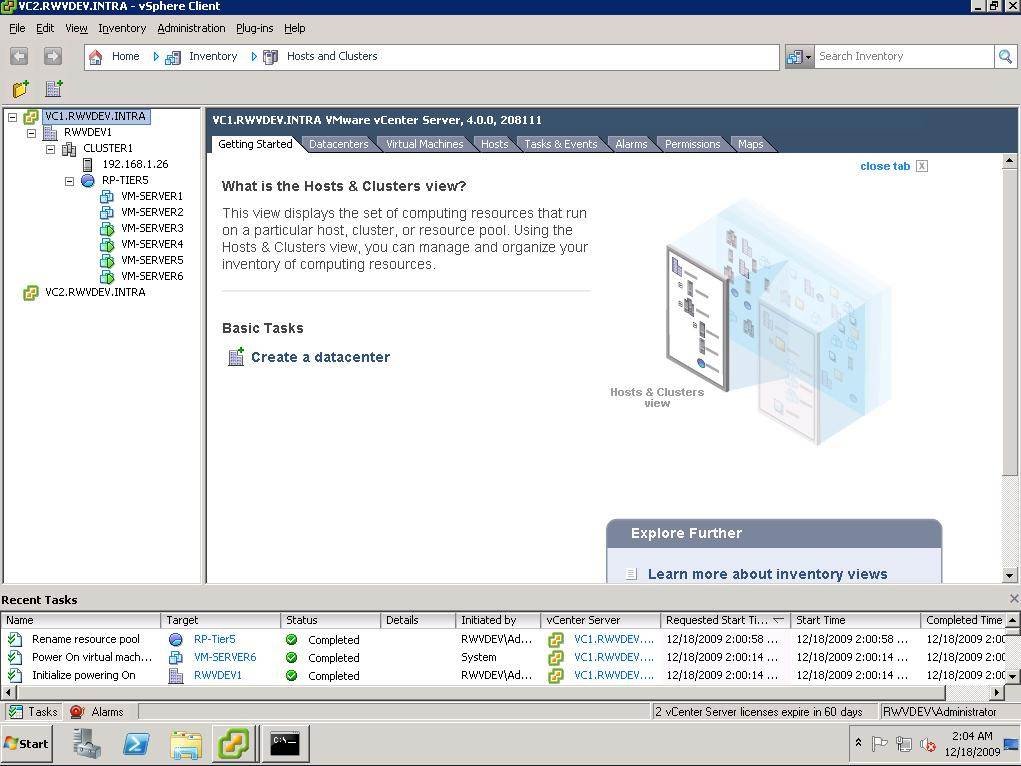 VMware provides automation capabilities through a separate product. VMware's automation feature is vRealize Orchestrator. VRealize Automation is not included with vCenter. It must be licensed separately. It is primarily designed to be a tool for delivering a self-service environment to authorized users and for modeling and deploying applications.
VMware also provides reporting and self-service provisioning capabilities through separate products. VMware's primary reporting tool is vRealize Log Insight. This software is designed to provide insight from existing log data, while also providing real-time monitoring, reporting and alerts. Likewise, VMware exposes self-service provisioning through vRealize Automation. This software can be used to create an IT service catalog, through which authorized users can request various IT resources.