Share this item with your network: BACKGROUND IMAGE: iSTOCK/GETTY IMAGES
Virtualization ups ante on server hardware choices

iSTOCK/GETTY IMAGES
OS often dictates hardware choice in virtual environments
Your choice of operating system often dictates your hardware choice.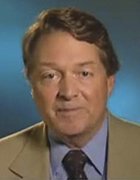 By
Server platforms exhibit differences in the level of sophistication of virtualization software, especially in virtualization infrastructure and management capabilities. To make the best architectural choice, IT managers should understand these differences.
OS choice generally dictates hardware choice. The OS on which applications are deployed usually dictates the underlying hardware platform choices. If your organization has a Windows environment, for example, choosing the right hardware platform is fairly straightforward. Windows runs on x86-based hardware and on Itanium-based platforms. If your organization runs advanced 64-bit applications, then Unix is the dominant OS choice. If your organization runs z/OS or other mainframe OSes, clearly a mainframe platform and an associated microprocessor architecture should be chosen.
Platform choice is important. The IT marketplace has begun to bifurcate and move toward (1) scale-up architectures (including scale-up x86 multiprocessor servers, RISC servers and mainframes) and (2) scale-out, densely packed blade server environments. Scale-up architectures and scale-out blade architectural designs can significantly reduce server operational costs. For several reasons, they are more cost efficient:
Power supplies are highly efficient and shared (thus reducing the number of components and improving energy efficiency).
Scale-up architectures and scale-out blades both contain high-speed internal buses that help eliminate the need for accoutrements like network interface cards, external hubs, bridges, routers and the associated cabling. Imagine having one third the number of all these items to power and support, and it's easy to see why high speed internal buses are important.
For cramped data centers, dense designs allow a lot of computing power to be condensed into a comparatively small (when compared with tower server farms and even rack architectures) data center footprint.
There are competitive differences between x86-based virtualization technologies and RISC/EPIC/z10 technologies, so you need to consider the following areas:
Virtual machine mobility support
Heterogeneous management (especially heterogeneous storage management)
Command-and-control capabilities
Monitoring
The level and extent of automated management functions
In terms of system scalability, CPU utilization, performance, operational flexibility, integrity and resilience, these platforms can display dramatic differences. And there are major differences in terms of security, memory management, hypervisor scalability, and associated limits and caps. For all these reasons, understanding virtualization hardware, platform and infrastructure is of paramount importance for a virtualization strategy.
---
About the Author
Joe Clabby is the president of Clabby Analytics in Yarmouth, Maine.
Dig Deeper on Server hardware and virtualization