Share this item with your network:
Can hyperconverged systems transform the enterprise?

designsoliman - Fotolia
Server virtualization technologies under siege
The combination of bare-metal servers and containers is giving traditional server virtualization a run for its money.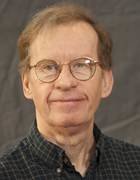 By
No one is ready to declare virtualization technology dead, but some say it's beginning to smell funny.
All of the major virtualization players have started to feel the tremors of change stomping their way. The change agents doing most of the stomping are armed with a variety of container technologies and revitalized approaches to bare-metal computing. This has forced companies, including VMware, IBM, Microsoft and Red Hat, to make significant course corrections in order to remain relevant.
"Virtualization is not through innovating, but it's at a point where that innovation isn't moving anyone forward anymore," said Carl Brooks, an analyst with 451 Research. "Bare metal is more interesting because you can orchestrate it the same way you orchestrate virtual machines, and the delta with capacity and resource consumption is orders of magnitude greater than what you get with virtualization."
Users committed to traditional virtualization technologies but that want to explore containers or bare metal have more than a few questions. Most swirl around how to transition to, or integrate with and manage such a hybrid environment. It is a situation with too many questions and not enough answers.
"When you talk about making containers work with older products like VMware or IBM's, and bringing bare-metal servers into that mix, that's a pretty complex stack you are talking about," said one IT professional with a large manufacturing company. "How do I manage all that? And what is the net-net of what I gain or lose in switching from one to the other?"
The old guard virtualization players hope to supply some of those answers with their next generation of products, which include the ability to protect users' investments in existing virtualization platforms via a transitional environment for testing and development.
The poster child of virtualization
Some industry observers point to VMware, the poster child for traditional virtualization, as the latest example of a virtualization company not committing to just one approach. The company has unveiled plans to deliver its own scaled-down version of Linux specifically crafted to manage containers, along with two open source projects intended to encourage corporate users to adopt cloud-native applications.
The Linux operating system, Project Photon, was inspired by the realization that VMware users increasingly used containers in concert with vSphere, as well as the greater reliance on open source for building their own applications. Project Photon makes it possible to run both containers and VMs natively from a single platform.
"We built this OS [Project Photon] right from the Linux kernel because we knew users are running containers on top of vSphere," said Mike Adams, a VMware marketing director overseeing vSphere. "We thought this would be the most efficient way to go after that opportunity."
Some analysts see VMware's move, and that of other virtualization suppliers, as a necessary, if not well timed, evolution.
"For the major legacy players in the virtualization space, especially VMware and Red Hat, we see a move away from legacy virtualization and toward emerging products -- especially management products for hybrid computing," said Andrew Smith, a software analyst with Technology Business Research. "The erosion of [the virtualization] business is real, and companies have to seek out new revenue growth streams."
VMware's first quarter earnings revealed it has reached an important tipping point between its traditional virtualization business and its forward-looking hybrid cloud and end-user computing offerings. About 45% of VMware's billings were generated by vSphere and EXSi products, while 55% were produced by its hybrid cloud management, networking and storage products.
Mixing containers with bare metal
One company that appears to have successfully blended containers with bare-metal servers is Pantheon. The company operates over 250,000 websites, including the custom content management sites of Drupal and WordPress. (Pantheon says the Drupal and WordPress sites are isolated from each other in terms of security and resources.)
Pantheon decided against a VM-centric computing model because it believed in a bare-metal/container model built on a single platform would be both simpler and more efficient.
"The bare-metal and container model has helped us be much more efficient in terms of operating our infrastructure compared to competitors who are using VM-based approaches," said Zach Rosen, Pantheon's CEO and co-founder. "We can then pour this efficiency back into our product, which is what I think the appeal is to developers for our platform."
But many larger companies adventurous enough to attempt integrating bare-metal servers and containers with their virtualization infrastructure end up with an overly complex stack that is hard to manage. They often must isolate bare metal, for instance, to just one part of the company, with traditional virtualization stacks elsewhere so they can then be managed separately.
"Mixing and matching different technologies is a major challenge, requiring dedicated people in all the management and implementation aspects of each of them -- especially in larger companies," said Steve Brasen, research director with Enterprise Management Associates. "You have to make the time to resolve a lot of those problems."
Ed Scannell is a senior executive editor at TechTarget. He can be reached at [email protected].
Dig Deeper on Server hardware and virtualization