Share this item with your network: BACKGROUND IMAGE: iSTOCK/GETTY IMAGES
High availability and virtualization

iSTOCK/GETTY IMAGES
Get started
Bring yourself up to speed with our introductory content.
Terminal services take on VDI
Terminal services offerings reduce memory and storage requirements and allow far more users to share an application at the same time.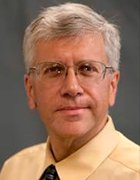 By
Historically, data center managers have struggled with desktops and other endpoint devices such as PDAs because of the ongoing security and support needed for each device. Desktop virtualization technologies such as virtual desktop infrastructure (VDI) and application virtualization through terminal services products promise to mitigate these challenges by centralizing critical parts of the endpoint within a data center itself.
But which option should data centers choose?
By taking advantage of today's desktop virtualization technology, organizations can opt for VDI with platforms such as Citrix Systems Inc's XenDesktop or VMware Inc's View. The VDI approach runs complete instances of each user's desktop on a server, which handles all processing and delivers only the I/O activity of that instance to "dumb" endpoints.
Still other organizations can choose to centralize applications only and provide access to end users through features such as Remote Desktop Services in Microsoft's Windows Server 2008 R2 or Citrix XenApp, formerly known as Citrix Presentation Server. Using a technology called application virtualization, offerings from Citrix, VMware and Microsoft, among others, use tools that are collectively classified as "terminal services." As data center managers begin to evaluate and deploy terminal services type technologies in their own environments, they need to weigh several tactical considerations.
How to select terminal services products
The concept of terminal services is not new. The idea of users accessing applications from a common point in a data center traces back to the age of mainframes. Over the years, however, one fact has remained constant: Delivering applications from centralized servers to many distributed endpoints—all while facilitating a lag-free visually demanding user experience—has never been an easy proposition.
The lack of network connectivity and bandwidth as well as protocol performance have contributed to the slow adoption of terminal services technology. It's only in the past few years that server computing power, network performance and protocols have evolved enough to fulfill the promise of centralized application delivery. The convergence of all these factors has finally made the technology practical for the modern enterprise.
Terminal services products have evolved in small increments, gradually adding and refining features that primarily improved compatibility and performance. Microsoft's Remote Desktop Protocol, or RDP 6.1, touts support for features such as desktop themes, desktop composition—the way that pixels are written to a display—audio redirection, multiple-display support, printer services, bulk compression to minimize bandwidth and bandwidth allocation to ensure minimum performance levels for features such as graphics. Logon and application startup processes have been streamlined for more convenient user operation. Even load-balancing and failover features in underlying software such as Windows Server 2008 offer improved server cluster performance and reliability.
The choice between terminal services and VDI can be confusing because both approaches leverage server-based computing and have demonstrated considerable value to enterprises. But the choice between these technologies must be determined on a case-by-case basis.
VDI is typically selected for users that require—or demand—the most flexibility or performance in their desktop environments, such as software developers, computer-aided design and computer aided manufacturing, media producers and other real-time tool users such as stock traders. Individual desktop instances are often easier for IT administrators to conceptualize, and application compatibility is generally not a serious concern. But a separate desktop instance for each user demands significantly more memory on the server side. In addition, when connectivity problems occur, a completely virtualized desktop is unavailable.
In contrast, terminal services allow users to share the same instance of an application, which dramatically reduces server-side memory and storage requirements and allows far more users to share an application at the same time. A modern two-core server can host anywhere from 75 to 100 simultaneous terminal services users. This is easily three to five times higher than the number of simultaneous VDI instances supported on the same server hardware.
"Greater user densities [are] really what we've seen recently come out with 64-bit computing and greater software compatibility with 64-bit," said Eric Perkins, chief technology officer at Chicago-based Cyberklix Inc., a security and networking technology provider. Because terminal services may not virtualize 100% of the desktop, it is also possible to run some applications locally and to maintain some level of productivity when connectivity problems occur. But many IT administrators are less comfortable with the concepts of shared or centralized applications, and the compatibility of each application must be tested thoroughly to ensure proper operation.
The reality of high user densities reduces the number of servers and corresponding cost needed for a terminal services deployment, which poses a conundrum for VDI technology. These cost savings are usually coupled with fewer licensing instances. Rather than buying a unique license for 1,000 VDI instances, you need to buy only 1,000 seats on a single terminal services application.
Lower management overhead can also lead to cost savings because only a single iteration of an application needs to be patched or upgraded, as opposed to patching every VDI instance. "We just can't see the cost justifications for VDI solutions," Perkins said. "We're seeing server-based computing [terminal services] winning in almost all proof of concepts that we're doing. The quick win for VDI is environments where you need extremely high levels of user customization," he said. "Most enterprises don't have that need yet."
Compared with storage in a VDI environment, storage needs for terminal services are also potentially far lower, which keep corresponding storage costs at bay. For example, providing 100 GB of desktop storage space for 1,000 VDI users requires 100 TB in a data center. By comparison, the shared storage for a virtual application may demand only a few terabytes.
User profiling makes terminal services more appealing
The lack of personalization has traditionally been a disadvantage for terminal services users. But this situation is also changing with the introduction of user profiling, which not only delivers a standard user desktop environment but also provides a layer of personalization that give users influence over the look and feel of their "desktop," regardless of their login location.
"The idea that you can create a very sophisticated user profile, which gives you the impression that you're working inside your own PC, is a very powerful one," said Rachel Chalmers, an enterprise software analyst at the New York based 451 Group, an independent analyst firm that covers the technology industry. Chalmers said that products with such personalization capabilities will likely have an advantage. Several prominent products include user environment management for terminal servers from AppSense, RTO Virtual Profiles from RTO Software, and vWorkspace 6.0 from Quest Software.
The choice between terminal services and VDI is not mutually exclusive, however. Both technologies are server based and can readily coexist within the same environment. It is entirely possible to deploy terminal services to support the bulk of everyday knowledge users and to deploy VDI to accommodate a small minority of power users within organizations. Another scenario may involve deploying terminal services for corporate employees and then providing VDI instances for contractors, temporary employees and others with limited access to the main environment.
Not only can terminal services and VDI coexist, but the two can work in concert with one another. The minority of users who receive a VDI instance can also receive access to common applications through terminal services.
"Let's say you've got an [enterprise resource planning] application," said Michael Rose, an enterprise virtualization software analyst at IDC, based in Framingham, Mass. "You won't install that application on every individual VDI client. So you would use a [Windows] terminal server or Citrix environment to deliver that [ERP] session into a VDI environment." This blended approach ensures that an entire user environment can be locked down in a data center.
But in any blended environment, licensing costs need special attention. Products such as XenApp and XenDesktop are not integrated, but other vendors have clearly applied pressure to merge the two approaches. Ericom Software Inc. is one that provides both in products such as PowerTerm WebConnect Enterprise. And Microsoft's addition of Hyper-V to Windows Server 2008 R2 will offer a baseline VDI to its established terminal services functionality.
The tactics and challenges of terminal services
Virtual application delivery ultimately depends on suitable applications, so application compatibility remains important. "There's also the simple challenge of getting applications to run in that environment, and that can be a monumental task," Rose said, adding that some users opt for VDI to ease application compatibility worries or to avoid multi-user redesign of internal applications.
Other virtualization experts, including Perkins, also acknowledge lingering concerns about application compatibility but point to improved application support and packaging or streaming features that can help to overcome difficult application behavior. There is often no substitute for testing each application for its suitability in a terminal services environment prior to rollout. Printing can still be a problem, so third-party software is often used to streamline printing tasks.
In a virtual environment, connectivity is another issue. Every user needs a LAN connection to an organization's data center, and remote or mobile users need a wide area network (WAN) connection. Any disruption in the connection can cause a drop off in performance or disconnects that can cripple productivity.
To minimize lingering connectivity issues, organizations should consider suitable alternatives when problems occur. Terminal services offerings such as XenApp provide several features such as application streaming and "checkout" to address lapses in connectivity.
Application streaming essentially moves a copy of an application to a user's PC, where it runs in an isolated environment and is available even when a user is offline. Application checkout allows mobile users to "lease" an application for a controlled duration, which cannot be extended until the user reconnects later. Once a connection to the data center has been established, changes are synchronized.
Server reliability is a more timely concern. The drive to save money will use virtualization to reduce physical servers. But there's a downside—with more users depending on fewer physical servers, any hardware and other infrastructure problems can have a profound impact on user productivity. Organizations must pay greater attention to failover, server clustering and other high-availability techniques that keep application servers online.
In terms of performance, experts generally agree that a properly deployed terminal services infrastructure serving reasonably passive applications can provide a comfortable user experience. But the very nature of client/server computing involves the effect of latency, especially between distant points connected by links that are prone to latency, such as satellites. For example, users in a remote office in California might not have the same smooth experience as those using the same application at a local business site in Massachusetts.
The bottom line is that storage should be included in the terminal services configuration. "Keep the terminal servers as close to the data as possible," Perkins said. "I think that's the No. 1 design flaw that we see when relating to performance is that large amounts of data are being transferred over slower connections. "
WAN optimization can improve terminal services traffic between remote locations. Products such as Citrix's WANScaler, Riverbed Technology Inc's Steelhead Appliances, and offerings from Expand Networks Inc. have made strides in their treatment of terminal services-based protocols. By optimizing this traffic, virtual application performance can be dramatically improved between distant locations. The disadvantage of WAN-optimization hardware is that it must be installed in pairs between sites.
The nature of the applications themselves can also have an effect on terminal services performance. The question is not whether they will work but whether they will work well. Visually intensive programs such as multimedia players and other software that relies on a reliable traffic flow such as Voice over Internet Protocol may not perform as well in a terminal services environment. "Those are generally applications that do constant screen refreshes," said Rose.
Ultimately, IT shops seeking to centralize their business applications with terminal services should invest time and effort in learning and testing. A good way to start is to establish a small lab space and experiment with a variety of terminal services platforms. Use that experience to train other IT staff and to spot potential pitfalls before deployment.
When IT shops are finally ready to deploy terminal services, they shouldn't jump into ERP and CRM apps right off the bat. Instead, they should start with noncritical applications, the "low-hanging fruit" of their environment, such as presentation apps. This provides an opportunity to examine and refine live application virtualization before critical applications are moved over.
---
About the Author
Stephen J. Bigelow, a senior technology writer in the Data Center and Virtualization Group at TechTarget, has more than 15 years of technical writing experience in the technology industry. He has written hundreds of articles and more than 15 feature books on computer troubleshooting, including Bigelow's PC Hardware Desk Reference and Bigelow's PC Hardware Annoyances. Contact him at sbigelow@techtarget.com.
Dig Deeper on Downtime and data loss in virtualized environments