Share this item with your network:
Bimodal IT innovates without risk

Fotolia
VMware customers share opinions and seek tips on using its products
The conversation between VMware employees, customers and end users continues well beyond VMworld 2016. They continue to share tips, give opinions and ask questions via Twitter.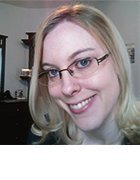 By
VMware made some exciting announcements at VMworld 2016 -- including Cross-Cloud Services and updates to vSphere Integrated Containers -- but buzz around the company and its offerings wasn't limited to the conference or Las Vegas venue. VMware customers and end users are still giving their opinions and posing questions via Twitter, looking for even more insight on effective strategies for leveraging VMware products. When it comes to using VMware vRealize Orchestrator, which automates complex IT processes, there are certainly pros and cons.
Had a chance to install/configure #vRealize #Orchestrator this week. Not as intuitive as I was expecting, but can see power it has. #VMware

— Matthew LeSieur (@mpl241) September 22, 2016
Professionals aren't the only ones with something to say, though. As end users, even students are voicing their thoughts, and sometimes frustrations with the way VMware customers set up certain products, and in this case, their permissions.
Least privilege taken too far, campus IT:

If I can stop my VM, ya need to let me start it too.#cmonnow #basics #vmware #isitthathard

— Ben Yanke (@musicasacra62) September 21, 2016
The best part about this give and take is that people can seek out information on best practices directly from their peers to better utilize the platforms they've adopted.
Does anyone have any tips on how to speed up my #vmware #virtualmachine? (Win7 is both host and guest)

— THE IKE (@theikeofficial) September 22, 2016
Whether the chatter is positive, negative or inquisitive, organizations can't afford to turn a blind eye to it. VMware employees take it a step further by not only keeping tabs on the discussion, but by actively participating and giving valuable advice.
#VMware If you want to use Intel Turbo Boost, be sure you don't disable power management in the BIOS. C-States and P-States are your friend.

— Keith Pratola (@KeithPratola) September 21, 2016
VMware AirWatch was even a Gold Partner of IDC's for its Could & Datacenter Roadshow 2016 -- The Datacenter Journey: From Consolidation to Cloud in Nairobi, Kenya.
Virtualized office...eyyyyy! Embracing your own products #vmware #idcdatacenter

— Kip Rono Chang'wony (@drizzentic) September 22, 2016
Who knows where the company will pop up next, but one thing is for sure: the conversation among VMware customers isn't going to wind down anytime soon.
Dig Deeper on VMware administration and how-tos