Share this item with your network:
Collaboration moves beyond email

yblaz - Fotolia
VMworld 2015 fails to impress
VMware CEO Pat Gelsinger spoke about the need to pivot like a startup, but VMware is still acting like a lumbering giant.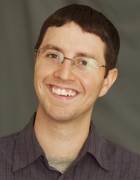 By
Nick Martin,

Senior Director of Content Strategy and Member Engagement
Every year I try to ask as many VMworld attendees as possible about their overall impression of the show. In previous years I've jotted down notes with words like "wow," "disruptive" and "game-changing." This year, it wasn't a particular word, but more of a sound that I kept hearing:
"Meh."
The VMworld 2015 dullness extended to many vendors and partners in the exhibition hall.
Part of this ambivalence could simply be the result of more straightforward, less jazzy keynote presentations. It's rumored that VMware CEO Pat Gelsinger has put the kibosh on much of the theatrical song-and-dance numbers that previously opened the event. For the first time I can remember, speakers entered and exited from the front of the stage, returning to the audience when they finished rather than disappearing behind a curtain. And a worrying number of attendees walked out of the first keynote address before Kit Colbert, the CTO of cloud-native apps, even took the stage. However, most VMworld attendees are serious IT professionals who come to learn about new technologies -- not to be entertained.
The real problem with VMworld 2015 was that the new releases and updates the company shared weren't all that impressive (with a couple of notable exceptions around containers). Potential customers must wait longer for EVO:RACK (rebranded as EVO SDDC) without explanation. Incremental dot-one updates to Virtual SAN and vRealize aren't anything to get excited over, and release notes for NSX 6.2 read more like a bug fix than a step forward.
Even a feature that drew applause, cloud-to-cloud vMotion, introduced as technology preview Project Skyscraper, could highlight the frustrations some customers see in the company's marketing message. The capability still has no availability timeline, and while it's a great feature, it should have been the focal point of VMware's vCloud Air years ago. The company's pitch for its hybrid cloud approach has always been about convincing IT pros that seamless integration with vSphere is the reason to choose vCloud Air over public cloud competitors.
One cloud infrastructure engineer in attendance put it perfectly: "[VMware is] now trying to adapt to the speed at which they've forced the industry to move."
In fact, that was the focus of Gelsinger's VMworld 2015 Day Two keynote address. The level of innovation today is such that established companies like VMware, he said, must drive harder to outpace startups. He was exactly right, but his words don't seem to reflect the reality of the company's approach.
VMware has been hesitant to adopt the very strategies that enable startups to challenge the status quo. Newcomers, like SimpliVity and Nutanix, have pushed their hyperconverged infrastructure products into data centers partly by offering deep discounts, knowing that once they're within a company, customers are likely to come back for more. But when VMware rolled out its EVO:RAIL appliance, potential customers complained the price was too high. More importantly, VMware forced customers to buy more vSphere licenses along with its appliance whether they needed them or not.
EVO:RAIL has galvanized startups that were once valued partners (think Nutanix) against VMware and irritated customers. Even VMware's hardware partners for its EVO line are frustrated with the company's strategies and slow pace. HP dropped its EVO:RAIL offering after just a few months.
When asked why EVO SDDC still wasn't available for sale, two representatives from one vendor on VMware's hardware partner list said their company couldn't start building -- never mind selling -- EVO SDDC appliances until the next version of VSAN and vRealize were available, because current versions either didn't have the required scalability or weren't compatible with the platform.
Perhaps the best example of how the company is failing to act like a startup is in its approach to selling its software-defined networking product, NSX. VMware acquired Nicira Networks and the technology behind NSX in 2012 and has hesitated to offer a free evaluation version of the software. Had Nicira rejected buyout offers, there's little doubt that the startup would have needed to prove its value by offering trial versions and attractive licensing deals to build credibility and a new customer base. VMware representatives have said that the company is in business to make money and that giving away NSX wouldn't make sense, but in some respects they're wrong. In this age, an established vendor can't simply expect its existing customer base to jump at every new product.
When describing its challenges, some VMware watchers fall back to the traditional narrative of heavyweight battles, pitting vSphere vs. Microsoft's Hyper-V, or even NSX vs. Cisco's ACI. But these comparisons can be misleading and may no longer accurately reflect where the real battle is raging. These fights are often snooze-fests with each side taking punches but both standing strong. In this landscape it won't be other established companies that threaten VMware's livelihood -- it will be the welterweight startups (perhaps one we haven't heard of yet) capable of staying one step ahead and pivoting on a dime that will ultimately topple a giant.