What to know about XenServer virtualization management tool
XenServer Virtualization is a management tool for Citrix environments. The main features of this tool allow IT managers to better oversee their infrastructures.
XenServer Virtualization is an open source server virtualization management software for Citrix environments. It allows IT administrators to better manage their virtual environments by creating and provisioning virtual machines, as well as adjusting resource allocation to individual VMs and more.
XenCenter is the Windows-native graphical user interface that is primarily designed to manage XenServer Virtualization, XenDesktop and XenApp, though a Citrix blog post stated you can "use XenCenter to monitor and manage XenServer, XenDesktop, XenApp and Netscaler alongside other hypervisors such as vSphere and Hyper-V."
Like VMware, XenServer Virtualization allows for the use of VM templates. The software even supports creating templates from virtual machine snapshots. XenCenter also supports the migrating of running virtual machines from one host to another through a feature called XenMotion.
Citrix XenCenter does not have any significant, built-in automation capabilities. The best option for Citrix admins who want to build automations for XenServer involves PowerShell scripting.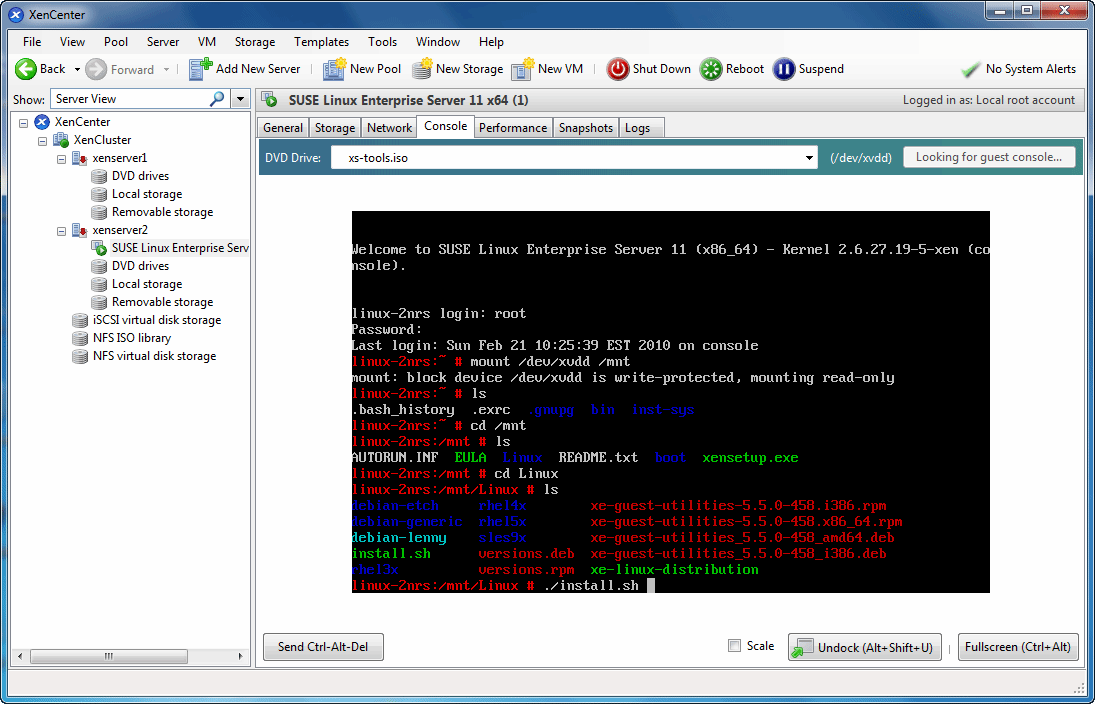 XenCenter fully supports the configuration of remote storage. The software has native support for NetApp and Dell EqualLogic Storage, and can use NFS VHD, iSCSI or hardware HBA for virtual disk storage.
Citrix also provides chargeback capabilities through a separate tool called XenServer Workload Balancing. The software is able to perform a comprehensive utilization analysis, and generate chargeback reports containing a wealth of information.
Dig Deeper on Improving server management with virtualization