Share this item with your network:
IT's battle with data center networking changes

bluebay2014 - Fotolia
VSphere Integrated Containers update from VMware's Kit Colbert
Get insight on the evolution and current status of VMware's vSphere Integrated Containers from the company's VP and GM of the cloud-native apps business unit, Kit Colbert.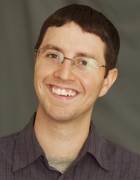 By
Nick Martin,

Senior Director of Content Strategy and Member Engagement
Containerization has disrupted IT, with customers and vendors alike scrambling to integrate containers into existing infrastructures. One such company trying to keep up with the latest trend is VMware, which promised to give customers a familiar way to manage containers. We spoke with Kit Colbert, VP and GM of the cloud-native apps business unit at VMware, to get an update on the company's projects.
What's the status of vSphere Integrated Containers today?
Kit Colbert: It's been an interesting evolution. Last year, we announced this prototype called Project Bonneville, which was sort of a proof of concept -- the idea that this integration of Docker Containers into the vSphere runtime is achievable.
The original vSphere Integrated Containers was completely Docker-centric. We actually modified the Docker engine. Unfortunately, due to the architecture of the Docker engine, we weren't able to do what you might call a clean integration in a way that leveraged well-defined APIs. We had to get deep in there in order to make it work the way we wanted to get the deep integration into vSphere. That approach wasn't ideal, but normally that would be OK -- except for the fact that in pretty much every major Docker release, they've rewritten major subsystems of the Docker engine and refactored sections of code. So each time there was an update, we had to throw out a bunch of code, rewrite and reintegrate with Docker. It was a big effort over the latter half of last year just to stay abreast of everything that was happening in the Docker world, and it just wasn't tenable. The second reason is that it was overly Docker-centric. Today, everyone uses Docker, but things like Kubernetes are coming online, as are other container technologies like Rocket. We don't see too much adoption yet, but we want to have an architecture that will allow us to support those technologies if they end up coming to prominence.
What trends are driving the frenzied adoption of these products?
Colbert: When you look at companies like Google, Facebook, Twitter, there are a set of technologies they use to achieve these high software delivery velocities -- things like containers, microservices, distributed architectures and DevOps type patterns. Now, I think that's trickling down to enterprises that don't have the money to hire 1,000 Ph.Ds., but still want to implement these processes. That's where I think industrialized solutions come in, which is exactly what we're trying to do with our enterprise container infrastructure offerings, like VIC and Photon Platform. Let's contain a lot of complexity, allowing developers to go fast, but still maintain that control, governance and [service-level agreements].
Editor's Note: After this interview was conducted, VMware announced the availability of vSphere 6.5, which includes support for vSphere Integrated Containers in Enterprise and Enterprise Plus versions. The company also said it plans to make Photon Platform generally available by the end of the year.
Nick Martin is executive editor of Modern Infrastructure.
Next Steps
Understand licensing changes to vSphere and vSOM
Add certificates to a vSphere environment
Dig Deeper on VMware management tools