Share this item with your network: BACKGROUND IMAGE: iSTOCK/GETTY IMAGES
The realities of virtualised data centres

iSTOCK/GETTY IMAGES
News
Stay informed about the latest enterprise technology news and product updates.
VMware vSphere 5 upgrades on hold until next year
Many users are waiting until the first quarter of 2012 to make the upgrade to vSphere 5, despite the fact that the release has been out since August.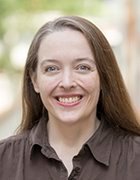 By
Even as users explore new features of VMware vSphere 5, few in the U.S. or Europe have the new release up and running in production yet -- a far cry from upgrade feeding frenzies of old.
Back in the days of VMware ESX 3.5, people rushed out the door to upgrade and thousands were affected by a major bug in early versions of the release. At the time, VMware had to ask its users to wait 36 hours for a patch.
By contrast, though vSphere 5 has been out for months, a bug in the iSCSI stack (that was major enough to prompt VMware to issue a second ISO image) barely caused a ripple.
This time around, users are wary of bugs in early versions of vSphere releases.
"We are usually cautious and wait a while until the bugs come to the surface -- and there have been a few," said Maish Saidel-Keesing, a virtualization administrator for an Israeli technology company. He plans to have his production environment up and running on vSphere 5 before the end of February.
Some users say the VMware ecosystem has grown so large that it lengthens the testing cycle for new products.
"I haven't deployed vSphere 5 in production yet, just in test so far," said Gurusimran Khalsa, systems director for the State of New Mexico's Human Services Division. "We have a lot of additional VMware-related products [such as] AppSpeed and vCenter Operations that we need to test first. As soon as that's done, in one to two months, we'll switch."
Testing a new hypervisor release in larger environments is time-consuming.
"Unfortunately -- or fortunately -- VMware releases products faster than we can implement them across a large environment," said Charles Gautreaux, a senior engineer at a large financial services company.
For some users, other projects are simply taking precedence over increasingly stable virtualization environments.
"We've been doing a lot of other virtualization work lately and just haven't had an opportunity to upgrade yet," said Christian Metz, a systems administrator at a Fortune 300 company. "We've been working on a massive [physical] server consolidation effort…and we're also revamping our backup solution that we use for our VMs. It's been a huge undertaking. We have 5,000-plus servers."
"[I'm] not sure there's a big push happening yet," said Jeff Byrne, senior analyst and consultant with the Taneja Group. "My impression, based… on anecdotal evidence, is that customers are being more deliberate about major VMware upgrades than they used to be… because they are running a lot more stuff -- including, in many cases, critical applications -- on vSphere, and so the upgrades require more advance planning, staging and coordination than they used to."
Some experts say vSphere 5 doesn't fix any glaring problems for most shops.
"I don't think a lot of companies see an immediate need," said Andrew Storrs, principal consultant for Storrs and Associates. "There's nothing encouraging them to do it outside of a routine upgrade."
Beth Pariseau is a senior news writer for SearchServerVirtualization.com. Write to her at bpariseau@techtarget.com.
Dig Deeper on VMware virtualization