Share this item with your network: BACKGROUND IMAGE: iSTOCK/GETTY IMAGES
Hybrid cloud may be more than an enterprise stepping stone

iSTOCK/GETTY IMAGES
Evaluate
Weigh the pros and cons of technologies, products and projects you are considering.
At VMworld 2013, software-defined will be the next hated buzzword
Check out these five predictions for VMworld 2013, including how software-defined will replace cloud as the most overused phrase.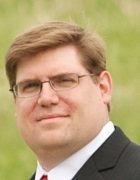 By
With virtualization having turned IT on its side over the past 10 years, it's hard to think about the future of the data center without thinking about VMware, and especially its annual VMworld conferences. In fact, the week of VMworld U.S. usually tends to be one of the most active IT news weeks all year. Given acquisitions, buzz about cloud and increasing competition, VMworld 2013 is shaping up to be the show's biggest yet. What might we see this year at VMworld? I have five main predictions.
Nearly every vendor that has supported VMware vSphere will announce support for Hyper-V and state that KVM is on the roadmap, too. The virtualization market is really getting competitive. Microsoft's Hyper-V has shaped up into a good-enough competitor at the infrastructure level, and with its licensing terms, Microsoft is really taking aim at VMware. KVM, which powers much of the open-source virtual world under software suites like OpenStack, has also come along nicely. We'll also start to see more options to manage these different hypervisors together. VMware has its own vCenter Multi-Hypervisor Manager, and there are other competitors such as HotLink SuperVISOR. In the virtualization market in general, there will be more of an emphasis on cross-platform, cross-cloud orchestration and deployment.
We'll see more products, techniques and a general focus on business processes as a whole at VMworld 2013. Virtualization itself has become quite mainstream, and there's only so much to be done for IT at those lower levels. A lot of new product announcements have focused on improving business processes and helping companies bridge the gap between where they are and where their CEOs want them to be. Whether VMworld is the right audience for that sort of thing, though, is a big question. The technical community doesn't often see the bigger business picture.
By the end of the week, the entire industry will be officially tired of the descriptor "software-defined." We'll hear announcements of companies doing interesting things in the software-defined space, including VMware itself. We'll also see companies trying to piggyback on the hype by calling their products "software-defined" when they really aren't. Software configuration isn't software-defined, folks.
Like all other years, this will continue to not be the year of VDI. Perhaps with the new focus on more holistic end-user computing management, there will be renewed interest, but VDI continues to be slow on the uptake, at least compared to the way server virtualization took off.
VMware may up its networking and storage games. VMware has been pretty quiet lately, like the calm before a storm. There was the announcement of the vCloud Hybrid Service in May, which will certainly get air time at VMworld. The company's normal release schedule would normally make this a major release year for its flagship vSphere product, but there haven't been many indications of that. However, there are a few big items looming out there that VMware needs to address. One is the massive acquisition of Nicira in August 2012, which so far has only yielded a product name, NSX, as well as rumors of a launch in the second half of 2013. There is also the acquisition of storage-virtualization-heavy Virsto in February 2013. The last few VMworlds have featured VMware staffers talking about new storage concepts like vVols, virtualized flash and distributed storage. We may see something very interesting, perhaps in combination with Virsto. Storage performance and management is a serious weakness right now for VMware, especially in the face of open-source clustered storage projects like Ceph and Gluster, and competition with companies like Nutanix and Simplivity. It's time for VMware to fire back.
Overall, I'm always excited about VMworld. Between the community and the technology, I leave the conference exhausted and full of new ideas. I'll see you there!
BOB PLANKERS is a virtualization and cloud architect at a major Mid­western university. He is also the author of The Lone Sysadmin blog.
Dig Deeper on VMware conference coverage