Share this item with your network:
Hybrid cloud command and control

Fotolia
EVO:RACK is VMware's secret weapon in the SDN war
If VMware can't win over networking pros, its hyperconverged product family is the perfect way to sneak NSX through the back door.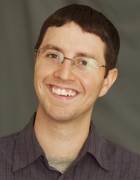 By
Nick Martin,

Senior Director of Content Strategy and Member Engagement
Many networking professionals are skeptical about new software-defined networking platforms like VMware NSX – few are eager to risk their jobs for an untested technology. After all, the old networking adage, "nobody's ever been fired for buying Cisco," still holds true, right?
One VMware user at a biopharmaceutical firm said it was one of the first companies to try NSX, but complaints from networking staff eventually led it to drop the software. NSX was too complex and unfamiliar for successful adoption to occur. VMware is trying to win over networking pros by offering free NSX learning workshops and new networking certifications. But, if the company is extending an olive branch with one hand, in the other it's quietly holding what it hopes is the key to your data center's backdoor.
VMware's goodwill will only take it so far. Cisco has a firm hold on data center networking and it won't go quietly, evidenced by its ACI platform. The bottom-line question that many have asked since NSX's debut in 2013 is how will VMware, which has always appealed to server teams, convince networking professionals to adopt NSX? The answer is that it may not have to. VMware's clear – but perhaps not openly advertised – strategy to spur adoption of its software-defined networking product is to simply bypass those skeptical networking folks and sneak NSX inside an enterprise through its hyperconverged family of products.
VMware's unveiling of its EVO family of hyperconverged products at VMworld 2014 generated a lot of attention, and for good reason. The market for hyperconverged appliances is expanding fast and expected to continue to grow at a time when standalone server sales are slumping.
Hyperconverged infrastructure is popular because it's easy. These products are advertised as having deployment times in minutes, can work alongside existing infrastructure and are easily scalable. EVO:Rack, which is expected to ship sometime this year, will be the first in this fast-growing market to integrate NSX. VMware representatives have said EVO:RACK will be scalable and easier to deploy than a standalone NSX installation.
Carrying the VMware brand – a company with fiercely loyal customers – will certainly help EVO:RACK find its way into more shops. And, its form factor means that VMware can package its networking software within a product that will likely be managed by server administrators, even in companies with distinct networking teams. It's not hard to imagine a scenario in which a purchase order for EVO:RACK is approved without any endorsement from a company's networking professionals (and perhaps without their knowledge).
Once deployed within a data center, hyperconverged products can offer advantages not available to workloads hosted on other hardware. If one line of business can suddenly see new workloads spun up faster without the networking, firewall and security hassles that traditionally slow things down, other lines of business will demand the same infrastructure. Assuming the price isn't exorbitant (a big IF) the flexibility NSX offers may be hard for IT decision makers to ignore. NSX's micro-segmentation and the security advantages it enables will be even harder to resist extending to the rest of the data center.
Nick Martin is senior site editor for SearchServerVirtualization.com. Email him at [email protected].