Share this item with your network:
IT's battle with data center networking changes

peshkova - Fotolia
How the Dell EMC acquisition will affect employees and customers
The Dell EMC acquisition brought together redundant products that were once competitors, which means customers need to keep an eye on changing partnerships and product families.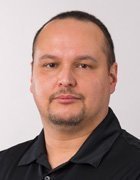 By
Mergers and acquisitions are part of the norm for many IT companies. Larger companies buy smaller ones and incorporate the technology into their portfolio, and life moves on. This routine became a bit more complex recently as Dell purchased EMC and all the companies under the EMC Federation umbrella. Dell had already purchased several companies selling data center technologies, such as Quest Software, Compellent Technologies and Wyse, but the EMC deal is different. Previous acquisitions were meant to augment Dell's technology base and help it move from the consumer side to the data center side -- but the Dell EMC acquisition brought in several redundant products.
Dell added several crown jewels in VMware, RSA and a host of other technologies that were under EMC. The challenge is that several products now in the Dell Technologies family compete with each other. Dell storage -- formally Compellent -- now competes with several EMC storage offerings. While Dell has said VMware will continue to operate independently, VMware's vRealize Suite competes directly with Quest Software. You could even say VMware's VSAN competes with both Dell and EMC storage products. The list goes on. IT vendor relationships are complex enough when they are separate companies; putting them under the same roof can make it even harder for vendors and customers alike.
One of the first questions admins should ask is if and when a product will be phased out. Certain products that overlap, such as Dell Compellent storage lines and Quest monitoring tools, are products to watch. However, it is very unlikely Dell would simply cut off money-making product lines. A more likely outcome is a change in upgrade paths. Rather than upgrading within the existing line, customers could be encouraged to switch to another product in the Dell Technologies family. While this type of change is not ideal, customers may find reasons to switch. Dell might offer incentives in the form of additional discounts or training to customers willing to make the transition. Companies prefer not to switch vendors or products if they have something that works, but a savvy IT professional should recognize this is the time to move up in size, scope or capacity within the Dell Technologies family. Waiting now could mean the product teams merge and you will be left with no choice but to upgrade.
Support following the Dell EMC acquisition will also change, even if the call-in numbers stay the same. We all have been in the situation of vendors pointing fingers at each other. In a perfect world, one company with a single technical support center to call sounds ideal. But in reality, the sheer number of products and technologies simply make the concept impossible. With the dizzying array of products falling under the Dell umbrella, it is doubtful that support will drastically improve because no support engineer could have such a wide scope of product knowledge. If support for EMC Federation products was any indication, most customers will find their calls are simply bounced from one business division to another because support will still be siloed across business groups.
The sales side of the new Dell Technologies will be equally complex -- for both employees and customers. I don't think it's possible for one sales representative to truly know every product and service now under the Dell Technologies umbrella, but hopefully the sales person will at least know where to go for those answers. Remember, some Dell-held companies -- such as VMware -- will continue to operate independently and remain publicly traded, meaning they are held accountable to both Dell Technologies and stockholders. It was complex before; look for it to stay complex now that the acquisition is complete.
Where the Dell EMC acquisition gets interesting is when it comes to partnerships for new and updated offerings. Dell has a lot of experience with hyper-converged infrastructure with its continued partnership with Nutanix. While EMC has gone down the hyper-converged route with VMware and VCE, it has not really taken off as it should have. Dell's hardware experience with hyper-converged infrastructure along with VMware software can create a true competitor to Nutanix. While Nutanix, VMware and EMC don't always see eye to eye, the true winner here is Dell. The company will now supply much of the hardware used in both VxRail and Nutanix hyper-converged products. The term frenemy uniquely describes the relationship between the newly expanded Dell and Nutanix.
Unfortunately for the customers, these partnerships create a complex battleground where it's not clear who is fighting whom. As administrators, we need these companies to work together, but we're likely to see subtle combat strategies creep in. Software drivers for a particular application or vendor are delayed; support calls point the finger at a third party; sales and marketing spread fear, uncertainty and doubt -- the list goes on when company partners are also competitors. This can raise customer anxiety, making the prospect of buying everything from one vendor even more attractive.
The Dell EMC acquisition will affect different parts of the business in different ways. Product lifecycles and engineering should get better as Dell emphasizes the best of its products, encouraging customers to move away from parallel products in its lineup. Sure, it may require an upgrade to an unfamiliar product, but if it comes with discounts and incentives, it may not be hard to swallow. The sales aspect looks to be a little confusing with changing partnerships and product families, so administrators will need to do their due diligence. The new Dell Technologies isn't a bad thing. It's a bit more complex, but it also shows there can be a one-stop shopping experience for the data center. While competition is good for the market, it's just as important that everything works together.
Brian Kirsch is an IT architect and instructor at Milwaukee Area Technical College, focusing primarily on the virtualization and storage environments.
Dig Deeper on VMware virtualization