Share this item with your network:
Advancements already push the future of HCI in surprising directions

Luiz - Fotolia
Hyperbole shades the perceived advantages of private cloud
The private cloud promised a flexible and scalable alternative to public clouds, but in many cases, the concept fails to deliver.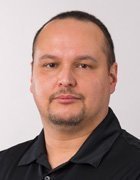 By
As the public cloud becomes more accepted by business today, a question remains: Whatever happened to the advantages of private cloud? The private cloud was supposed to bring the type of flexibility, self-service and scalability that the public cloud delivered without relying on someone else's equipment. This promise meant companies could enjoy all the benefits of cloud computing while keeping it private and secure.
There are both paid tools, such as VMware's vCloud Director, and open source offerings, such as OpenStack, designed to help your business make that journey. The problem is, very few businesses took this approach, and it's looking less likely that many others will build a private cloud. The growth of AWS and Azure didn't help private cloud adoption, but these hyperscale cloud providers didn't kill off private clouds all by themselves.
Private cloud principles
One of the chief benefits of a cloud is scalability. The cloud's ability to instantly accommodate demand and scale resources during a spike is based on the presumption that when one customer is requesting resources, another is likely returning resources. While overall cloud use patterns can challenge this give and take, the diversity of cloud customers -- across different industries and business types -- helps minimize the peaks and valleys and ensures a predictable growth curve.
You may end up wondering why you have a private cloud in the first place.
Unfortunately, the customer base of most private clouds is simply not varied enough. Even at the largest companies, everyone tends to follow the peaks and valleys of the core business. Unlike the public cloud, where peak sales times can vary for different companies, that variation doesn't exist for a company's private cloud. Without that diversity of demand, a private cloud must be able to accommodate the spikes in resource requests without the luxury of a corresponding lull to balance customer demands. This means your private cloud is either not scalable or not efficient, since ideally it should scale along with your business needs and patterns. Because you must design your cloud for the maximum use, this makes it an expensive proposition. You may end up wondering about the advantages of private cloud and why you have a private cloud in the first place.
If that weren't enough, a private cloud demands more work to maintain. It involves layers of software to license and manage along with a lot of hardware to make it all work at maximum capacity, which can strain your physical data center resources.
Is self-service worth it?
If the only goal for your private cloud is self-service, you're in luck. It might be costly and complex, but you can create a self-service private cloud. Bringing those cloud resources in-house, however, means taking responsibility for availability, updates and maintenance. Just because you have a private cloud doesn't mean your IT staff doesn't have to manage it. In fact, it adds another layer of software for them to manage. Internal customers may not see or even notice the effort, but it comes at a cost in both time and resources for an IT team.
This doesn't mean that your company shouldn't look at a cloud or even an externally hosted semi-private cloud. The ability to burst workloads is ideal for today's modern business. In fact, it's almost required to remain competitive. The question is whether it's cost-effective to support this bursting capability internally. Supporting the ability to rapidly scale out will strain hardware and staff.
As more companies look to improve the speed of software delivery with DevOps principles, some organizations are taking a fresh look at a self-service private cloud. While developers may have an opinion on the advantages of private cloud, the business should evaluate if the cost associated with a self-service portal is worthwhile, or whether investing in better automation tools and policies can better enhance the existing deployment strategy.
With an internal cloud deployment, you can't simply look at it from the perspective of the customer. The customer advantages of private cloud are obvious, but you can completely miss the important management and scalability challenges. Simply put, clouds are not designed for small-scale deployments. Clouds are built for national or global scale, and they need a wide range of customers to be cost-effective in both hardware and staff resources. So, while the advantages of private cloud seem attractive, smart use of a public cloud will often be more effective for your business.
Next Steps
Guide to planning a private cloud project
Frequently asked questions about private cloud planning
New cloud technology is promising private cloud innovation
Dig Deeper on Cloud computing architecture