Share this item with your network: BACKGROUND IMAGE: iSTOCK/GETTY IMAGES
A comprehensive guide to today's desktop virtualization options

iSTOCK/GETTY IMAGES
Introduction: Editor's Letter
A field guide to two virtualization worlds.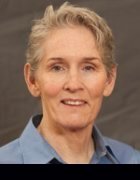 By
Consider this month's Virtual Data Center ezine as a virtualization Who's Who or, perhaps, What's What. In this issue, we act as docents to VMware, the elder statesman of server virtualization, and adventure guides for the wild world of a new frontier: desktop virtualization. You'll learn more about the maze of products and technologies that make up VMware's virtualization ecosystem. Then you'll get what may be the most comprehensive guide to desktop virtualization today, a technology that vendors have rushed into with new approaches and products.
Currently, VMware is the only server virtualization vendor with mature, production-ready products that have exceeded a third release. Filling gaps in management and migration has brought new tools, such as VMware Consolidated Backup and Storage VMotion, respectively. VMware has also ventured into desktop virtualization with Virtual Desktop Infrastructure.
In this issue, IT expert David Davis identifies the key VMware building blocks for a dynamic, production-level virtualization environment (see page 4).Then Davis explains how these features fit together as well as what doesn't and when you'll need the additional functionality of third-party products.
Speaking of mazes, Davis also demystifies how VMware's management products fit into the IT Infrastructure Library (ITIL) framework. He maps the Vmware ecosystem with ITIL service and support categories in a way that is easily transferable to many environments.
And Andrew Kutz is just the right guide to usher us through the desktop virtualization world (see page 15). He garnered admiration and raised ire in his effort to fill gaps in VMware technologies with handy plug-ins. Kutz separates the hype from reality, categorizing desktop virtualization platforms and then dissecting current products in those categories.
Kutz also explains how the short-term pain—and there will be pain—of adopting desktop virtualization is made bearable by long-term gain. Besides, he says, the pain of migration is nothing compared with the cumulative day-to-day pain of managing desktops that are sprawled throughout the enterprise. Why use Band-Aid point solutions when you can truly mend an ailing system?
This issue's two tours may not lead to Nirvana, but they should put things in perspective. Our piece on desktop virtualization helps separate plum approaches from the lemons. And a tour of the VMware ecosystem provides a fresh look at a familiar world.
Dig Deeper on VMware management tools