Share this item with your network: BACKGROUND IMAGE: iSTOCK/GETTY IMAGES
Maximizing virtual data center consolidations

iSTOCK/GETTY IMAGES
Not all data centers are created equal
There's no one-size-fits-all when it comes to data center servers and technology.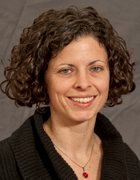 By
Technology changes constantly, but not every new development or new product is a must-have. But virtualization is different. It is a game changer, and it's captivated a lot of virtual data center managers. We're now well established in this new virtual world, and there are plenty of new challenges, along with new improvements. One thing that virtual data center managers may have noticed is that their work is never done. (OK, you probably already knew that.) But when it comes to virtualization, there's always tweaking and optimizing to do. Virtualize your SQL or Exchange server, and you've got better utilization and mobility. But, now you've also got to allocate enough memory and make sure these mission-critical apps aren't competing for resources. Over consolidation and low utilization can really get in the way of efficiency efforts.
In this issue of Virtual Data Center, contributor Brien M. Posey reminds us that not all virtual machines are created equal. The corollary to that may be that not all data centers, or data center managers, are created equal. The right balance for your virtual data center may be different from the one on the other side of the office park. And as your business grows and changes, the right consolidation balance will keep changing too.
Our experts also explore ways to find that balance of consolidation in this issue. You'll find useful tips on how to allocate resources and improve ratios. Mike Laverick gives us the top five mistakes that data centers make. And check out Alex Barrett's story on consolidation ratios—what's changing in the virtual machine market and what data center managers can do to get better ratios. We've also heard from several IT managers about their data center consolidation goals for 2012.
Optimizing your virtual data center may be a constant work in progress, but we've got plenty of resources to help you figure out what will work best for you.
Dig Deeper on Server consolidation and improved resource utilization