Share this item with your network: BACKGROUND IMAGE: iSTOCK/GETTY IMAGES
Selecting the right system management tools

iSTOCK/GETTY IMAGES
One Platform, Many Uses
Virtualization assumes key roles in the data center, but care and planning will make the difference between success and failure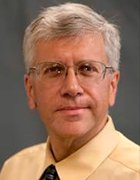 By
Unless you've been living under a rock since 1995, you've probably adopted some form of virtualization in your enterprise. In fact, according to TechTarget's State of the Data Center: 2011 Special Report, about 60% of the IT professionals who responded to our survey are working with virtualization today. That's a plus for enterprises because virtualization enables a wide range of important capabilities in data centers.
Fifty-nine percent of IT survey respondents are using virtualization to consolidate their server farms. Consolidation is just the beginning. Administrators still need to actively provision, monitor and manage the performance of each virtual workload across their data centers.
Because virtualization abstracts the workloads from the physical hardware, it's much harder to track status and keep workloads running smoothly. Meeting these growing challenges demands a careful application of systems management tools.
Picking a systems management tool for your virtual data center might seem straightforward, but getting the right tool for the job—and your specific business needs—can be a challenge. In my article "How to Select the Right Systems Management Tools," I examine the goals and criteria for the best tool selection.
Forty-three percent of IT survey respondents are also using virtualization for disaster recovery and availability. Features like snapshots and live migration now allow VM managers to move workloads on demand and protect those workloads locally as well as remotely.
But understanding the capabilities and limitations of snapshots can have profound effects on your storage planning and performance. In Mike Laverick's article "Demystifying Snapshots," he looks at the pros and cons of snapshots in a virtual setting. So how are you using virtualization to manage and protect your virtual workloads? Let me know at sbigelow@techtarget.com
---
About the Author
Stephen J. Bigelow, a senior technology editor in the data center and Virtualization media group at TechTarget Inc., has more than 20 years of technical writing experience in the Pc/technology industry. he holds a bachelor of science degree in electrical engineering, along with comptiA A+, network+, Security+ and Server+ certifications and has written hundreds of articles and more than 15 feature books on computer troubleshooting, including Bigelow's PC Hardware Desk Reference and Bigelow's PC Hardware Annoyances. contact him at sbigelow@techtarget.com.
Dig Deeper on Virtual machine performance management