Share this item with your network: BACKGROUND IMAGE: iSTOCK/GETTY IMAGES
Managing virtualization patches

iSTOCK/GETTY IMAGES
Putting off patching
Patching isn't glamorous, but it certainly is necessary.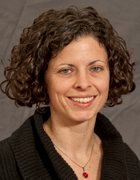 By
Patching is one of those mundane tasks that can be awfully tempting to put off. Not every patch is critical, and in a virtual data center, the work of patching can be tricky. It means knowing your systems and servers, having a good grasp of the latest patches and which ones are critical, and having a plan in place for patching without downtime.
Of course, virtualization can help smooth the patching process and let you patch servers without taking down applications. And the upside of keeping up on those patches and updates becomes clear when there's a security breach. Just one incident will make all your patching legwork worth it. Yes, maybe those noncritical patches can wait—but it's important to have a plan in place for those, too.
So, take a look at your patching strategy. We've collected some excellent tips and strategies for making patching easier and better protecting your data center. Security expert Kevin Beaver offers some basic tips on patching strategies in a virtual data center. You'll also find more in-depth patching advice from Rob McShinsky and the latest on patching trends for medium-sized businesses. And Bill Claybrook looks at some common hypervisor vulnerabilities.
Happy reading, and happy patching. Let us know how your patching is going, and what else you'd like to see in future issues of this e-zine.
Dig Deeper on Virtualization security and patch management