Share this item with your network: BACKGROUND IMAGE: iSTOCK/GETTY IMAGES
Planning for desktop virtualization

iSTOCK/GETTY IMAGES
Tactics for more reliable IT
Get up to speed on some important tactics to improve reliability and ease overhead across all levels of the enterprise.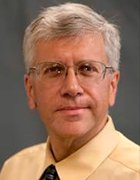 By
Stuff breaks. It's a fact of life. For corporations that rely on data centers to produce revenue, downtime can be hideously expensive.
Administrators have to keep the infrastructure up and running smoothly, so there are some key tactics to improve reliability and ease overhead at all levels.
Desktop virtualization lets organizations replace full-featured, independent PCs with simple endpoints running desktop applications—even entire instances—delivered from a server. This reduces the amount of software installed and maintained on each PC and eases the support requirements from IT staff. When a desktop endpoint fails, a user can simply log onto a new device without reinstalling anything.
In my article "How to Plan for Desktop Virtualization," you'll learn about the most important considerations involved in preparing a data center for virtual desktop infrastructure and application virtualization. In addition to spotting unsuitable use cases, you'll see the five key steps to desktop virtualization preparedness.
The cloud is another means of simplifying a busy data center—shifting certain applications from in-house support to the domain of a cloud service provider. This reduces data center overhead and some staff stress. But there is also a loss of control over the environment that gives many administrators ulcers, especially when it comes to the reality of cloud outages.
Geva Perry looks at outages in his article "Minimizing Cloud Disruptions," including the recent outages and aftermath experienced by Amazon Web Services, and explains how redundancy affects public cloud services for the enterprise.
You may not be able to prevent outages, but the difference between tolerance and disaster is to understand the risks and costs. It's important to find the right balance for each service or platform that you're responsible for. What reliability issues have you encountered or avoided? Let me know at sbigelow@techtarget.com.
Dig Deeper on Downtime and data loss in virtualized environments