Share this item with your network:
Bimodal IT innovates without risk

Fotolia
VMware cloud strategy involves a three-pronged approach
The VMware cloud strategy, announced at VMworld 2016, includes Cross-Cloud Architecture, Cloud Foundation and a combination of Photon Platform and vSphere Integrated Containers.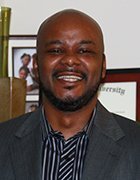 By
The Dell purchase of EMC forever changed the landscape of enterprise IT. VMworld 2016 was the last big stage for Dell to showcase its strategy for integrating into a world where Amazon Web Services and Microsoft Azure loom large. In the past, an EMC majority-owned VMware stumbled when delivering the message on hybrid cloud. VMware now has abandoned competing directly in the public cloud and has refocused the messaging. What makes VMworld 2016 any different than previous VMworld conferences?
Unlike previous years, I walked away with a clear understanding of VMware cloud strategy. Let me start by first saying that the company's vision is plausible. But there are questions about how large the addressable market is.
VMware cloud strategy now consists of a three-pronged approach. The company's Cross-Cloud Architecture is a play at extending the private data center into the public cloud. Cloud Foundation is the platform for managing a private cloud. A combination of Photon Platform and vSphere Integrated Containers rounds out the company's cloud-native strategy.
Cross-Cloud Architecture
A software-as-a-service (SaaS) management offering, Cross-Cloud was the most attractive of the three data center announcements made during VMworld. Cross-Cloud set the tone for what VMware believes is the central challenge for the majority of its customers looking to manage multiple clouds. VMware provided some interesting stats associated with its existing customer base. The most intriguing is that customers believe they are consuming services from up to three cloud providers. The reality is that customers have, on average, eight cloud providers. A basic question is how to manage such a broad range of cloud providers with different management APIs.
VMware's proposed answer is to treat public cloud providers as an extension of the software-defined data center (SDDC). The phrase VMware CEO Pat Gelsinger used was SDDC in the cloud. VMware is using its NSX technology to create network overlays in supported cloud environments. By creating an overlay across several cloud providers and the private data center, organizations manage multi-cloud networks as one single continuous network.
With NSX, VMware is making a critical assumption on how customers consume public cloud resources. NSX in Amazon Web Services (AWS) or Google assumes enterprise customers will treat public cloud as just another data center to host VMs. In the current preview of Cross-Cloud Architecture, VMware requires access to the underlying VM. If customers use platform as a service or serverless computing, then VMware's Cross-Cloud doesn't help. This area is a large unknown. Today, VMware estimates that 5% of enterprise data resides in public clouds, but it believes that number will climb to 50%. How customers reach that 50% will dictate the success of VMware cloud strategy.
In conversations with AWS, there's a belief that enterprises will adopt cloud-native APIs for consumption. VMware's bet is that change is hard and the value in the cloud is the elasticity and workload flexibility. Infrastructure teams will see the greater value in taking a VM-centric approach to public cloud.
Cloud Foundation
While I found Cross-Cloud the most interesting announcement, it wasn't the first one. That honor went to VMware's Cloud Foundation program. To best understand the platform, it's important to understand the challenge it tries to solve. Whether you are looking at vCloud Director or OpenStack, deploying a private cloud is hard, and much of the skepticism around private cloud is based on the difficulties it presents. While private cloud is mostly composed on virtualized workloads, a true private cloud involves a great deal of additional complexity. Orchestration and automation are just two examples. The result is an increased level of skill is required to manage private cloud distributions.
The market has responded. A range of products and services have either hit the market or are in beta. One such service is Platform9, a SaaS-based OpenStack management platform. Customers provide compute, storage and network infrastructure while the management plane exists in Platform9's infrastructure. Microsoft announced Azure Stack, a private instance of the Azure cloud service. Azure Stack provides both the software and hardware needed to run private instances of Azure. Microsoft's strategy is to extend the Azure service into the private data center based on the application requirements.
VMware's Cloud Foundation is an attempt to make the private cloud more consumable for enterprise customers. IBM is the first of many presumed vCloud Air Network (vCAN) providers signing up to deliver and manage Cloud Foundation infrastructures for VMware customers. IBM and VMware announced an earlier partnership with a private vCloud infrastructure running in IBM's SoftLayer cloud. Cloud Foundation is an extension of this model, allowing customers to have an IBM-managed -- or other vCAN partner -- vCloud infrastructure in their private data center.
Cloud-Native
This brings us to the cloud-native prong of VMware cloud strategy. Not much, if anything, has changed from previous years regarding the core capability of VMware's cloud-native offerings. The company is positioning itself to enable customers to use their existing infrastructure designed for vSphere to manage containers. Photon Platform is positioned as production-ready high-performance infrastructure for microservices-based applications. What's interesting is the positioning of the vRealize management suite to monitor containers.
Container management is a significant challenge. VMware made a case for using products such as vRealize Network Insight to understand application flows and troubleshoot container performance issues. The same tools used to manage the vSphere infrastructure are used to manage the container infrastructure.
Keith Townsend is an infrastructure architect and IT consultant. Reach him on Twitter: @CTOAdvisor.
Next Steps
Build a strong cloud management strategy
Manage your cloud with open source software
Move to a hybrid cloud IT environment
Dig Deeper on VMware conference coverage