Share this item with your network: BACKGROUND IMAGE: iSTOCK/GETTY IMAGES
Cloud data encounters global challenges

iSTOCK/GETTY IMAGES
Evaluate
Weigh the pros and cons of technologies, products and projects you are considering.
Why virtualization admins should temper hopes for the VMworld agenda
VMware must walk the fine line of redefining itself to attract a new customer base without alienating its current users.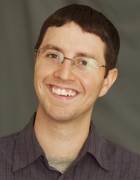 By
Legions of virtualization administrators are busy filling out their VMworld agenda, and chances are they will be somewhat disappointed by VMware's lack of focus on its core virtualization products at the show. VMware is probably doing something wrong if this reaction isn't prevalent among that crowd.
VMware straddles a fine line between keeping current customers excited while also shifting its attention to new audiences. It wasn't long ago that it had the server virtualization market cornered. In 2011, by all accounts, VMware was the clear leader when it came to enterprise virtualization. Challenges from Citrix XenServer had faded and Microsoft's Hyper-V was a free but untrusted newcomer.
Even as its lead in the virtualization market grew, the company went on a curious shopping spree, purchasing companies like Zimbra, SlideRocket and WaveMaker as part of a diversification effort. These investments confused many customers, and VMware spent little time explaining how each acquisition fit into an overarching strategy. Just a few years later, the company reversed course and sold off many of those purchases. But however ill-advised those acquisitions were, the company's effort to expand into new markets was the right idea.
VMware faces a unique challenge. The brand is synonymous with the underlying technology – this remains a competitive advantage until demand changes and it must pivot and rely on new products to survive. Some companies make a successful transition, while others (think Polaroid) fail to adapt to new trends and ultimately fail.
"Rule number one if you're a technology company is to never put the name of your technology in your company name, because it's going to go out of date in the blink of an eye," said Simon Crosby, CTO of Bromium.
"I'm not saying VMs are irrelevant, but VMware has to do something, otherwise they will eventually be solely relevant to legacy humans managing vSphere within the enterprise," Crosby said.
As a former Citrix executive, Crosby is one of VMware's biggest critics, but it is hard to ignore the legitimacy of his point. VMware faces growing challenges from public cloud providers, easing demand for its bread-and-butter sever virtualization products. By its own admission, identifying new revenue streams that do not rely solely on traditional in-house virtualization will be integral to future success. Cloud is VMware's way forward, according to its annual Form 10-K report: "If businesses do not find our cloud computing solutions compelling, our revenue growth and operating margins may decline," the report said.
More recently, VMware has made the right moves, developing VSAN and acquiring Nicira –rebranded as NSX – to expand on its core business and develop its software-defined vision. The company is also making an important transition from software provider to service provider with vCloud Hybrid Service.
Outlasting the competition
These moves signal the end of an era for VMware. Despite its continued push for higher virtualization rates, it can no longer hope to grow solely by dominating the server visualization market. The 2014 VMworld agenda will reflect that reality. Modern data centers are more heterogeneous than ever, and companies are embracing cloud computing – sometimes at the expense of vSphere licenses. To stay competitive, VMware must stretch across several different markets and piece together multiple revenue streams, all while continuing to build on the products that garnered the initial success.
"Since [VMware CEO] Pat Gelsinger took over, they've really owned who they are," said Bob Plankers, virtualization and cloud architect at a major Midwestern university. "They're about the infrastructure that we know and love – or maybe don't love – and making it easier to use. That's not the Azure model, it's not the AWS model. VMware has a private, on-premises bias that's been serving them very well."
The company has also bolstered its holdings in the end-user and enterprise mobility market with acquisitions like AirWatch and Desktone. Spending billions on companies with few paying customers is a huge risk, but it's a gamble VMware needs to take. The move also serves as an acknowledgment that the company can no longer depend on vSphere licensing to carry the business. Improvements to these platforms and new mobility products will likely be on the VMworld agenda. VMware is feeling pressure from all directions, trailing companies like Citrix in the end-user space and facing Cisco's serious challenge to its software-defined networking approach. It certainly can't sit back and watch the bulk of its server virtualization revenue disappear into someone else's cloud.
Unlike VMware's failed attempt to build an application stack, its recent acquisitions fit into the company's vision for a software-defined data center and integrated endpoint management platform. However, VMware still faces the enormous challenge of redefining itself as something more than a virtualization company while capturing the attention of a new audience. VMware has won the hearts and minds of server virtualization professionals, and is still driving the conversation when it comes to the software-defined data center. But, when Gelsinger introduced NSX during his keynote speech at VMworld 2013, he was clearly preaching to virtualization administrators -- not networking engineers.
If they want to convince organizations that VMware's approach to SDN, hybrid cloud and endpoint management is superior, Gelsinger and company executives must do more to reach across data center silos and baptize a new wave of VMware evangelists.
About the author
Nick Martin is site editor for SearchServerVirtualization.com. Email him at nmartin@techtarget.com.
Dig Deeper on VMware conference coverage