News
Stay informed about the latest enterprise technology news and product updates.
Top five Hyper-V 3.0 features that will excite IT pros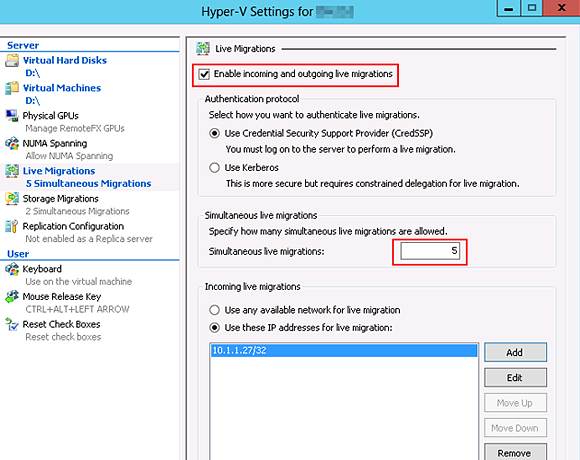 Live Migration, added to Windows Server 2008 R2, saved Hyper-V administrators hours of work and took away the momentary loss of VM connectivity associated with Quick Migration.
With Live Migration, moving one or two VMs between hosts has been working just fine. But many administrators realized that if they move an entire host of VMs, which is a common occurrence when patching a host, it could take an extended period of time to get back up and running, because of Live Migration has only been able to transfer  one VM at a time. If you are lucky enough to have 10 Gb Ethernet connection, migrations are quicker, but the process is limited to sequential migrations.
With Hyper-V 3.0, Microsoft eliminated the sequential nature of Live Migrations. You can now perform an unlimited number of migrations at once.  However, because the migration data is still transferred over Ethernet, you can easily saturate a 10 Gb link if you are careless. To combat this, Microsoft has added settings to the host properties to specify how many live migrations can occur at the time.
As you gain experience with the process and understand your bandwidth limitations on your Live Migration capabilities, you can easily adjust the number of simultaneous live migrations.
For IT pros, support for multiple concurrent live migrations eliminates one more click-and-wait scenario that plagues so many administrative tasks.
By Rob McShinsky, Contributor
View All Photo Stories