The five best Windows PowerShell v3 commands every admin should know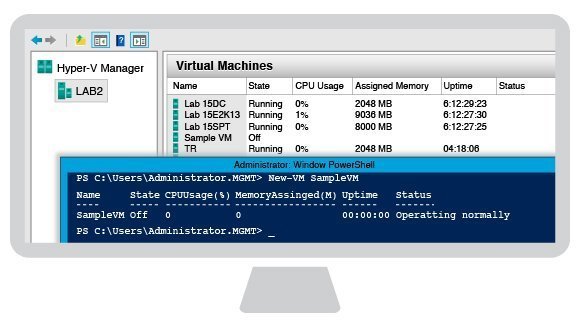 The New-VM cmdlet creates a brand-new virtual machine from the PowerShell v3 command line. If you use this cmdlet without specifying any attributes other than the name of the VM to be created, then it creates and provisions a VM with the following resources:
512 MB of memory
DVD drive
1 virtual processor
You can, of course, script the VM creation process to allocate additional resources such as virtual network adapters and virtual hard drives, but doing so requires additional commands and command-line switches. The figure illustrates how Microsoft gives you the tools to create VMs from the command line.
View All Photo Stories