Connecting an iSCSI storage system to XenServer
Attaching an iSCSI storage system to XenServer allows administrators to use advanced virtualization features, such as live migration. Here's how.
If you have multiple hosts and want to use high availability and live migration virtualization features, you need a shared storage configuration, such as an iSCSI storage system. This article outlines how to connect an iSCSI storage area network (SAN) to a Citrix Systems XenServer environment.
There are two SAN options available: Fibre Channel and iSCSI. Fibre Channel SANs offer top-notch performance, but they're expensive. An iSCSI storage system, on the other hand, is lower cost and offers great performance.
You can buy an iSCSI SAN at a starting price of about $5,000. If that price isn't cheap enough, you can build an iSCSI storage system by installing iSCSI target software on top of your favorite operating system.
First, when setting up a XenServer environment in XenCenter, install servers in a pool. Then set up the storage in the Overview tab. This window shows the current configuration and whether storage is already attached. Figure 1 shows a pool containing two servers with Network File System virtual storage attached.
Figure 1
The pool overview window shows that storage is currently attached. (Click image for an enlarged view.)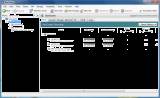 To add new storage, select the object to which you want to add it. If you work from a pool, the storage is available to all servers in the pool. If you work from a server, however, the storage is connected to only that server. A major benefit of centralized storage is the ability to easily move virtual machines (VMs) from one host to another, so it doesn't really make sense to connect storage to an individual server. So make sure you select a pool, and then click the New Storage button, as shown in Figure 2.
Figure 2
You can add different types of storage to the server pool. (Click image for an enlarged view.)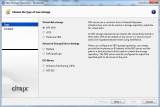 As you can see, XenServer provides different options with advanced connection possibilities (e.g., a NetApp filer or Dell EqualLogic SAN). In this case, we want to select a normal iSCSI SAN. So select the iSCSI option under Virtual Disk Storage, and click Next to continue.
Now that you have selected the type of storage, it's time to specify its location. First, enter the name or IP address of the target iSCSI host. If required, you can select Use CHAP to enter the Challenge-Handshake Authentication Protocol username and password to connect to the iSCSI storage system.
Next click on the Target IQN button, which provides an overview of the iSCSI targets that are offered by the specified IP address. Select the desired target from the drop-down list, and click Discover LUNs to get a list of all the logical unit numbers (LUNs) that are offered by the target. Next click Finish to complete this procedure and set up the connection.
Figure 3
After selecting the iSCSI Qualified Name and LUN, you can connect to the iSCSI SAN. (Click image for an enlarged view.)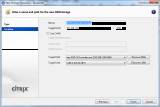 While setting up the connection, XenCenter creates Logical Volume Manager data on the LUN that you have selected. This process destroys all the data on the LUN, so make sure that you want to do this. After that, the iSCSI storage system is added to the pool, and you can start using it immediately.
Figure 4
The ISCSI storage now is added to the pool you were working on. (Click image for an enlarged view.)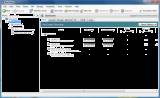 Once the iSCSI storage system is configured, there is some more work to do. You still need to set up a virtual disk. To do so, select the iSCSI virtual disk storage you've just created, navigate to the the Storage tab and click Add Disk. Enter a name for the disk and a description (which is optional), and select the storage repository where you want to create the disk. Then click Add to attach the disk. Now you are ready to create VMs on the iSCSI SAN.

Sander van Vugt is an independent trainer and consultant based in the Netherlands. Van Vugt is an expert in Linux high availability, virtualization and performance and has completed several projects that implement all three. He is also the writer of various Linux-related books, such as Beginning the Linux Command Line, Beginning Ubuntu Server Administration and Pro Ubuntu Server Administration.