 BACKGROUND IMAGE: iSTOCK/GETTY IMAGES
Problem solve
Get help with specific problems with your technologies, process and projects.
Hyper-V Live Migration impresses VMware loyalist
VMware expert Mike Laverick takes Hyper-V Live Migration and System Center Virtual Machine Manager for a spin and likes what he sees, for the most part.
This article is part of our series chronicling VMware expert Mike Laverick's experience with Microsoft Hyper-V R2. He took a Microsoft virtualization course to broaden his horizons, and in this part, he tells us what he liked about Hyper-V Live Migration and System Center Virtual Machine Manager.
There were a number of features in Microsoft Hyper-V R2 that struck me as actually quite good.
It's great that Hyper-V Live Migration (Microsoft's answer to VMware VMotion) is finally available. It took Microsoft some time to get there, but it moves us one step closer to live migration of virtual machines (VMs) being a standard feature -- not something that vendors can charge extra for.
I didn't get an opportunity to set up Hyper-V Live Migration in the course, but it seems the requirements are much the same as VMware's (compatible CPUs and consistently labeled networks). Hyper-V also comes with a processor compatibility mode, which is akin to VMware's Enhanced VMotion Compatibility (EVC). The difference is, whereas VMware's EVC is enabled at the Distributed Resource Scheduler cluster level, Microsoft's is enabled on a VM-by-VM basis.
I even asked the instructor to do a ping --t test against the VM being moved, and the quality of the Hyper-V live migration seemed just as good as on VMware, with only one packet being lost in the switchover from one host to another. Of course, there will be VMware folks who will snort that this is a feature that has been around since the ESX 2 and vCenter 1 days, and that's certainly true.
More importantly, Hyper-V seems unable to carry out bulk live migrations. Whilst it is perfectly possible to order more than one live migrate, they are staged as a sequence of moves in serial mode, rather than parallel. (All virtualization vendors have to send data down the same-size pipes, but maybe VMware's algorithms for analyzing memory are more sophisticated than those used for Hyper-V Live Migration.)
These serial live migrations mean that entering maintenance mode in Hyper-V will probably take longer, but for most people, in the grand scheme of things, that might not matter. The main thing to say is that Hyper-V Live Migration works.
Another impressive feature was in the new version of System Center Virtual Machine Manager (SCVMM), which has a built-in button for capturing almost any administrative task as a PowerShell command.
Now of course, VMware have a capturing utility codenamed Onyx. But the Microsoft version differs in that it outputs generic cmdlets that most PowerShell-enabled administrators could easily decode. Onyx, on the other hand, displays raw PowerCLI calls to the SDK -- even when there is a valid cmdlet.
The virtual world is increasingly focusing on automation, and PowerShell is an important part of that puzzle. Anything that makes picking up PowerShell easier is a bonus. Of course, there tools that will help the VMware guy learn PowerCLI, but Microsoft has that functionality built-in. As the image below shows, in the wizard used to add a Hyper-V host in SCVMM, there is a button that allows you to view the PowerShell version of this task: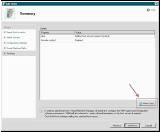 Click thumbnail for larger image.
Integral to the SCVMM is the concept of the library, which serves as a repository for all the objects that make up the Microsoft virtualization environment. I guess the nearest thing in the world of VMware is the inventory.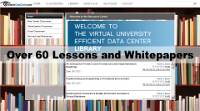 The System Center Virtual Machine Manager library is similar to the VMware vCenter inventory. Click thumbnail for larger image.
The library holds templates, virtual hard disk (VHD) files, stored VM, ISO images, scripts, hardware profiles and guest customizations settings. If you opened the home page of VMware vCenter, you would see a very similar set of objects. What I liked about the SCVMM library was that it held PowerShell scripts and hardware profiles for the VMs. (Currently, there isn't a centralized method of sharing VMware PowerCLI scripts with the vCenter environments.)
What I didn't like about the library is that it was quite slow to update. The default refresh rate is a configurable 60 minutes, and it is possible to carry out manual refreshes -- but when I did, they weren't always successful. I added a folder that contained VHDs and ISO files, and whilst the VHD files appeared immediately, the ISO never showed up in the library until I added it by hand in a later lab. Despite this poor experience, I was quite taken by the centralized repository of all the objects that make up the environment.
About the expert
Mike Laverick (VCP) has been involved with the VMware community since 2003. Laverick is a VMware forum moderator and member of the London VMware User Group Steering Committee. Laverick is the owner and author of the virtualization website and blog RTFM Education, where he publishes free guides and utilities aimed at VMware ESX/VirtualCenter users, and has recently joined SearchVMware.com as an Editor at Large. In 2009, Laverick received the VMware vExpert award and helped found the Irish and Scottish VMware user groups. Laverick has had books published on VMware Virtual Infrastructure 3, VMware vSphere4 and VMware Site Recovery Manager.