Problem solve
Get help with specific problems with your technologies, process and projects.
Installing Hyper-V 3.0 on a test server
Whether you prefer a GUI or the command line, installing and configuring Hyper-V 3.0 on a test server is a breeze.
After assembling the hardware and downloading the Windows Server 2008 Developer Preview, it's time to install Hyper-V 3.0 on the test server. Depending on your preference, you can either use the graphical user interface (GUI) or PowerShell.
I find the installation process very simple, and if you have ever built a Windows Server 2008 server, which I will assume you have for the purposes of this article, the process is the same. You can either burn the ISO to a DVD or install it from a USB stick.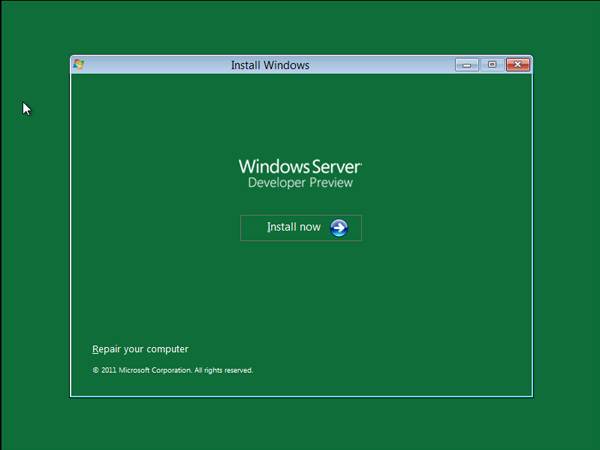 Once you complete the installation and log on for the first time, you will see the new, tiled interface, which I find confusing for a server environment. (It makes sense for Windows 8 tablets, but the interface seems a bit inefficient for servers.)
If you want a more familiar look, you can change the following parameters to revert back to the Windows Server 2008/Windows 7 GUI:
Navigate to HKEY_CURRENT_USER\Software\Microsoft\Windows\CurrentVersion\Explorer
Double-click on RPEnabled
Change the value to 0
Log off, then log on
After you install the OS on the test server and log in, you can enable the Hyper-V role and Windows Server Backup feature, either through the GUI or a script.
Roles vs. features
A Windows Server role (e.g., file services, name resolution, directory services, Hyper-V) is an application consumed by an end user. A feature (e.g., network load balancing, network interface card teaming, failover clustering). is an application that is consumed by the server itself and has no visible use to the end user.
Enabling Hyper-V 3.0 through the GUI
This section will guide you through the wizard-driven installation of Hyper-V 3.0, which begins at the new Server Manager screen that should automatically pop up. If it does not appear, click on the icon directly to the right of the Start menu.
Next, click Add Roles on the new Server Manager screen.
Then, click Next on the Before You Begin window. (This information is about the wizard.)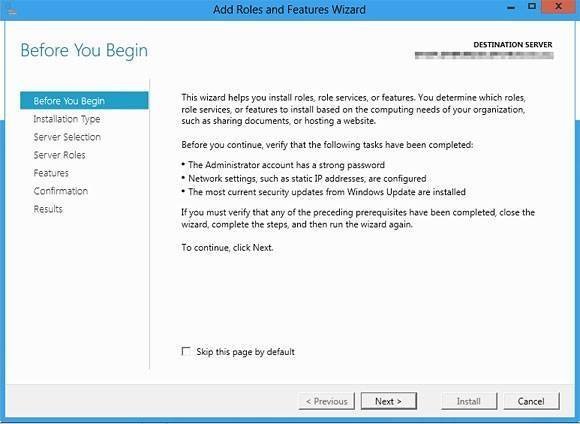 Select the default Role-based or Feature-based installation option and click Next.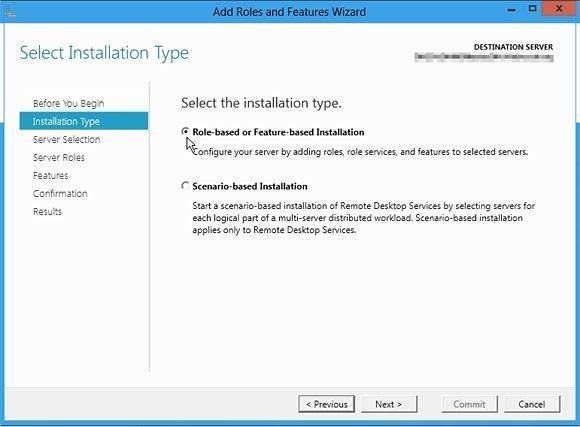 From the Server Pool, click on the server to which you want to add the role. If you are working locally on your newly built test server, it should be the only name in the list.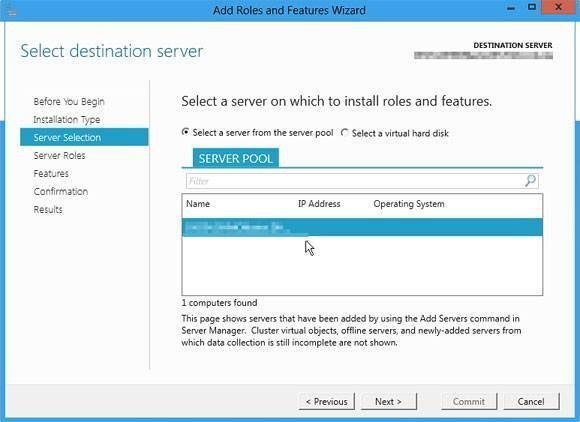 Then, check the box and click Next to select the Hyper-V role. For production environments, you should not install other roles on your Hyper-V hosts. In standalone test environments, I have commonly installed Domain Services, Domain Name System (DNS) and Dynamic Host Configuration Protocol services to create a Hyper-V Small Business Server in a Box. This setup allows for better integration, if you are testing products that natively integrate with Active Directory, such as System Center Virtual Machine Manager.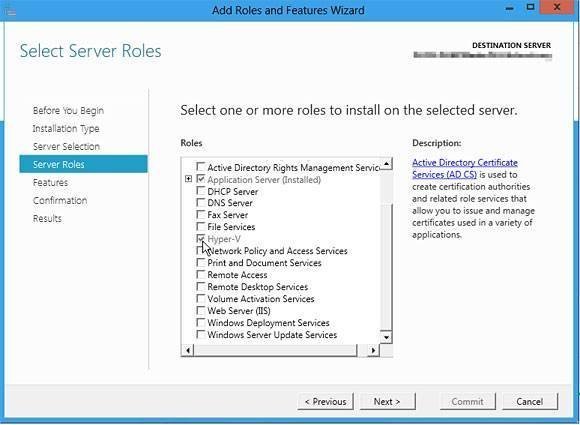 To complement your Hyper-V 3.0 testing scenarios, I also recommend installing Windows Server Backup, which allows you to test host-level backups and restores with the Hyper-V Volume Shadow Copy Service Writer.
Select Commit on the Confirmation screen. Then, select Close once the roles/features are installed. You will need to reboot the test server to complete the Hyper-V installation.
Installing Hyper-V 3.0 on the test server with PowerShell
Installing Hyper-V 3.0 with a PowerShell script is faster than using the GUI. It also allows you to maintain role/feature consistency across multiple host installations. Remembering these specific roles and features can lead to human error resulting in missing components that may produce different behaviors between hosts. Using a PowerShell script maintains exact role and feature levels across the hosts. You can even maintain this consistency if you enable other features common in larger production host installations, such as Failover Clustering, Multipath I/O, .NET Framework Core and BITS Compact Server. Again, you do not need to enable Windows Server Backup, but it does allow for testing basic, host-based backup scenarios.
First, open a PowerShell command window as an administrator.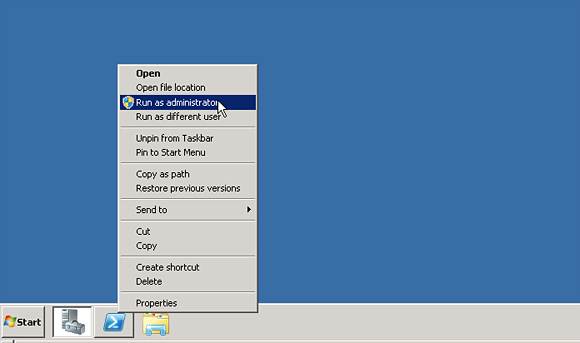 Enter the following commands:
<tt>Set-ExecutionPolicy -ExecutionPolicy RemoteSigned</tt>
<tt>Import-Module ServerManager</tt>
<tt>Add-WindowsFeature Hyper-V,Windows-Server-Backup,RSAT-Hyper-V-Tools,Hyper-V-Powershell,Hyper-V-Tools</tt>

A reboot completes the base installation of your Hyper-V 3.0 test server. Configuring virtual switches will provide your VMs with network connectivity, but you can still test all the features of Hyper-V 3.0 without setting up the virtual networking.
You are now ready to open the Hyper-V manager console and play with your test server.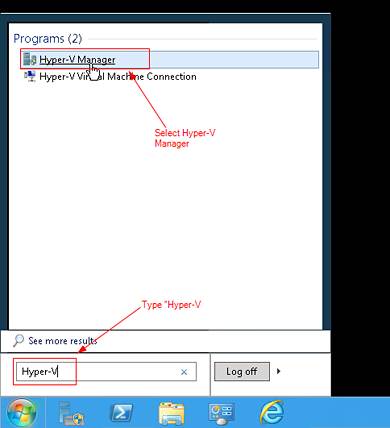 Whether or not you already use Hyper-V in your virtual infrastructure, you will appreciate Hyper-V 3.0's new functionality and maturity. It will truly increase your efficiency as an administrator.
Subscribe at VirtuallyAware.com for upcoming articles that will go through Hyper-V 3.0 feature by feature.
Dig Deeper on Introduction to virtualization and how-tos